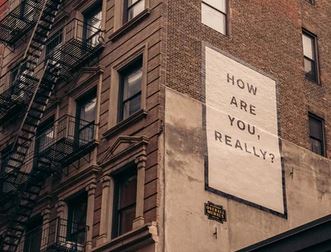 Consumer champion Martin Lewis secured his latest victory last week, as the government agreed to change archaic laws which force lenders to send intimidating letters to struggling borrowers. From December, new legislation will require default letters to use plain English rather than legalese, stop the use of threatening capital letters and oblige firms to refer people to free debt advice.
The news is a stark reminder of the link between financial security and mental health. Research by the Money and Mental Health Policy Institute (MMHPI) has shown that in England alone, 100,000 people suffering financial stress attempt to take their own lives each year. Not only do money worries significantly contribute to mental health issues: those with mental health issues are more likely to get into financial difficulty. It is a vicious circle that can seem impossible to break.
The need to address this problem has taken on a renewed urgency since the outbreak of COVID-19. As the country grapples with its most severe recession on record, millions of people have been experiencing a worsening of their financial circumstances. Defaults have been steadily rising and lenders expect this to continue over the coming months as government support measures taper off. There has also been a concerning spike in financial fraud targeting vulnerable people, with over £500m lost to criminals since March.
Most financial services firms are well-aware of these issues and understand that they need to focus on the health as well as the wealth of their customers. We have already seen many adapt products and services in recent years, and this has accelerated since the onset of the pandemic.
TSB has pioneered a 'Fraud Refund Guarantee' which provides protection to all customers who have been the innocent victims of fraud. The bank has reimbursed 99% of its fraud cases since its introduction, preventing customers from realising the devastating losses that these crimes can bring about. In contrast, the wider industry, which pledges to refund customers under a reimbursement code, has returned just 38%, with the Financial Ombudsman Service experiencing a steady rise in complaints over the last six months.
Elsewhere, Lloyds Banking Group's partnership with Mental Health UK has raised over £12 million and its advice service has reached 600,000 people – both customers and non-customers – who have experienced money and mental health difficulties.
In the insurance sector, Saga launched its 'Stronger Minds' service a couple of years ago which addresses the link between declining mental health and age. The service is included within Saga's broader medical insurance packages, ensuring that customers gain prompt access to mental health support and treatment without the need for lengthy GP referrals.
Progress is underway, but not universally. In its most recent guidance, the FCA said that there have been "many examples of good practice and firms thinking carefully about their customers and potential vulnerability." Yet its praise was tempered by a reference to a few cases "where vulnerability is either not considered by firms or positively exploited for gain."
Mental health is one of the biggest problems facing the UK today. While financial services firms cannot solve it on their own, they are starting to fulfil a valuable role alongside government and the charitable sector.
Breaking the vicious circle will be hard, but the greater the number of people who face this problem over the next year, the more the reputational opportunity – or threat – it becomes for banks and other financial companies.