Careers
Working at Headland
We invest heavily in our people, providing ongoing learning and development opportunities, nurturing a collaborative culture and wide range of perspectives.
We are
purpose-led
Our purpose is to champion collaboration and a wide range of perspectives to build reputations for a thriving world.
Good reputations give businesses the legitimacy to create the conditions and opportunities to thrive. Through a culture of collaboration, we shine a light on all perspectives and help businesses act on those insights, creating powerful communications and reputations that put clients in control of their futures.
Championing broad perspectives
Through combining a wide range of perspectives, experiences and ideas we help our clients build reputations that will enable them to thrive. One way we do that is by building a company which is diverse, open and equitable.
Learn more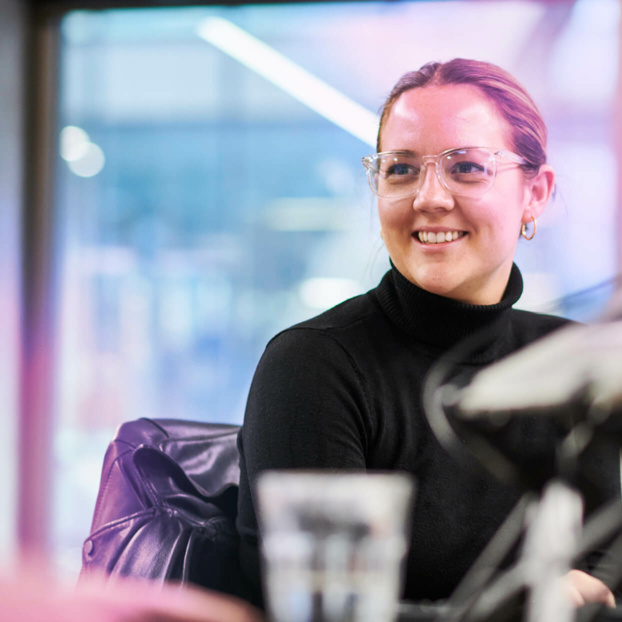 Just starting out?
If you're looking to kick-start your career, Headland couldn't be a better place to begin. We offer industry leading training programmes, no matter what your starting point.
Trainee scheme
Our Trainee programme combines formal training and on-the-job learning, working with clients across Financial PR, Corporate Communications, Public Affairs, Brand Campaigning, sustainability and strategy, data and insight.
The 2023 deadline has now passed and we are no longer accepting applications.
Please check back in the Autumn for 2024 Trainee opportunities.
Summer Internships
We offer paid internship positions in the summer months for those wanting to gain experience in the sector.
Headland's internship offers the opportunity to experience life in a dynamic, fast-growing communications agency and participate in real work such as research, writing, media monitoring and account co-ordination.
Alongside supporting client teams, our interns are exposed to an insightful learning and development programme, including training in Financial PR, Corporate Communications and Public Affairs.
Please check back in the Spring for 2023 Summer internship opportunities.
Apprenticeship Programme
Our apprenticeship programme is open to anyone who has completed A-Levels (or equivalent). It is delivered in partnership with the industry body, the PRCA. Apprentices work over an 18-month timeframe to complete a Level 4 Apprenticeship qualification (which is a nationally recognised Diploma). Once completed, Apprentices will be eligible to apply to our Trainee programme.
Please check back in the summer for 2023 Apprentice opportunities.
Applying at Headland was a no-brainer. I liked the culture, community, and holistic approach to work. I've learned so much about PR in the past few months and every day is truly different. Not only that, I've had the pleasure to work with people who not only enjoy their job but are incredibly patient and supportive in my journey, which makes working here a pleasurable experience.

Temi Oguntolu
As one of Headland's first Trainees, I'm now a Director in the business, advising CEOs and C-Suite Executives on all aspects of reputation management and working with comms and marketing teams to turn strategy into action. Headland is the best training ground for communications consultants. The broad range of clients, sectors and practice areas in the building provides you with such a rounded set of skills and experience. Plus, you're genuinely working with some of the best people in the industry.

Tom James
If you're going to spend a significant part of your everyday somewhere, you want to be sure it's worth it. You want to be stimulated. You want to work with people who will challenge you. Above all, it's got to be fun to actually be there. I've been here for six years, and Headland is every one of these things

Dave Chambers
I joined the Trainee Scheme straight from university, and it is such a great way to start your career. It's rare to find a truly integrated agency, especially one that encourages you to develop multiple skillsets across various sectors whilst still allowing you to explore your own areas of specialism. I've worked with some fantastic people and inspiring role models, who have been so patient when things go wrong and constantly push me to produce my best work.

Abby Yap
"I started out as a journalist for the BBC but becoming a media trainer and leadership coach gave me the opportunity to keep using my journalism skills but in a totally different way. The opportunity to work at Headland's fast-growing and energised business was too good to miss. Every day is different as I work across our entire portfolio of clients, including prepping spokespeople for interviews with Sky News or grillings from parliamentary committees, or helping a new CEO develop their personal leadership narrative for the business they've just started running."

Jane Hadden