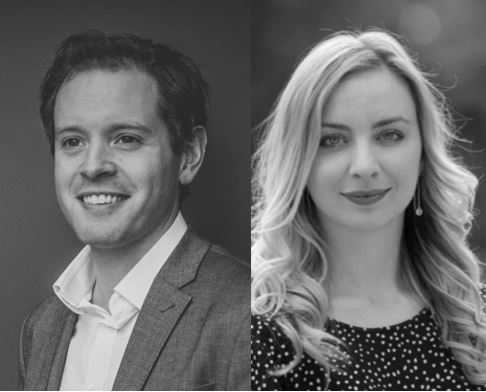 Headland has hired Matt Horrocks, to take up the newly created position of Head of Research. He will build on Headland's existing research capabilities, coordinating the company's team of researchers and analysts, as well as developing a primary research offer, as Headland looks to expand its evidence-based approach for clients.
Matt brings over a decade of experience to the role. He joins from Stonehaven, the research-led public affairs and reputation consultancy, where he spent three years building and leading the company's research unit. Prior to this he held senior research roles at Teneo Blue Rubicon and Greenberg Quinlan Rosner Research. During his career he has advised Heathrow, National Grid, Primark, Tesco, Coca-Cola and the Labour Party on the use of qualitative and quantitative research and data analysis to develop reputation strategies.
Chris Salt, CEO, said: "Matt's arrival marks another big moment for Headland. He has a wealth of research experience across public policy, consumer and corporate reputation, and knows what it takes to turn it into an offer of scale and ambition within an environment like Headland. Great advice needs great insight and Matt gives us some outstanding qualities in this regard."
Matt Horrocks added: "Our clients know that the strategies they need to succeed depend on deep insights into what drives the decisions of their customers, investors and employees. Research can provide those insights. I'm delighted to have the opportunity to develop that capability and strengthen our offer in this area."
In addition to Matt, Headland has made a series of other senior appointments for the start of 2021.
Senior digital specialist, Bénédicte Earl, joins from Portland. An expert on digital strategy and execution across a range of platforms, Béné was previously a consultant at digital agency Edmonds Elder, the Conservative Party and for the Times, both as a journalist and online news editor.
Headland has also appointed two new partners. Rosheeka Field, who joined from Brunswick as Chief People Officer in 2019, has been promoted and will move into a client-facing role with a focus on financial and crisis communications, to which she brings 17 years of experience both in communications and as a lawyer in Mergers & Acquisitions. Headland's new Chief People Officer is Elle Macgregor-Chatwin, one of Headland's longest serving consultants.
In addition to Rosh, Oliver Tilley has also been promoted to Partner. A corporate communications specialist with a focus on professional and financial services and infrastructure, he joined Headland in 2013 and leads the company's work with Accenture, UBS and Arup.
This article first appeared in PRWeek.