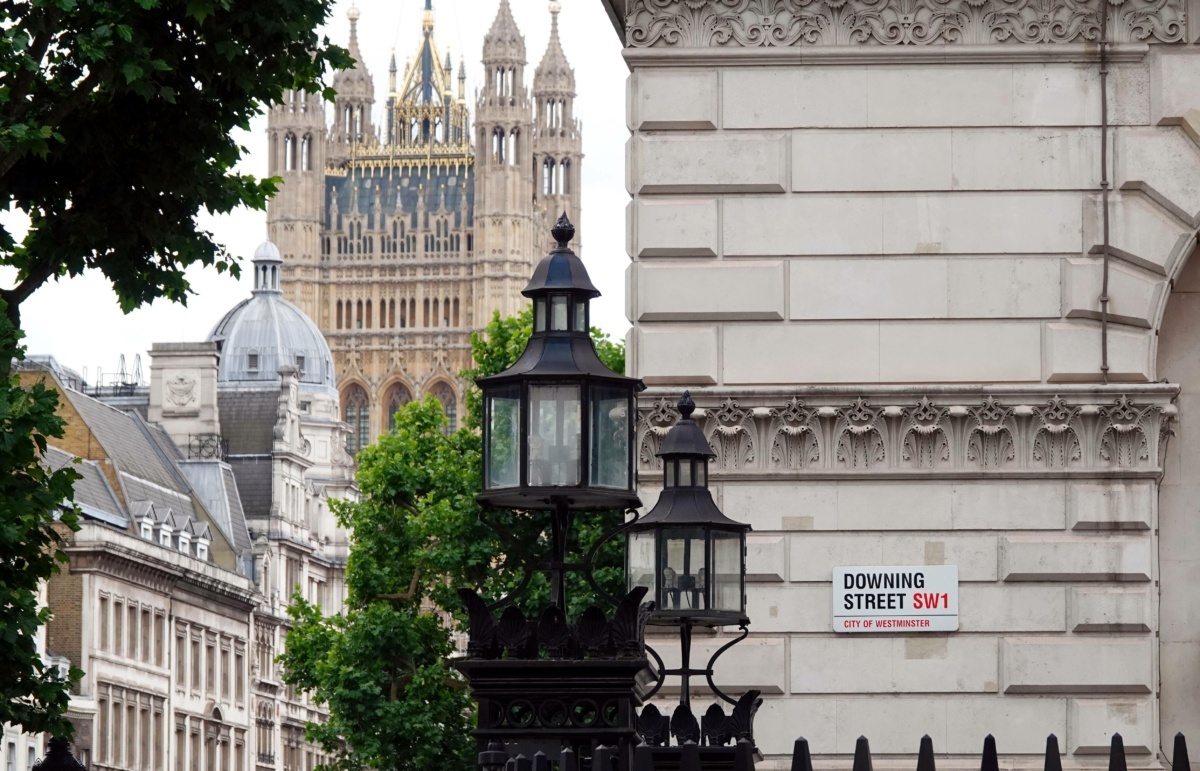 This may be the last week of term time for MPs, but there's no let up for Rishi Sunak, Keir Starmer or Ed Davey. All three will be looking forward to the summer period for very different reasons.
Three by-elections on Thursday in Somerton and Frome, Uxbridge and South Ruislip and Selby and Ainsty will help set the political weather over the upcoming recess and beyond. With sustained, large leads in national opinion polls, Labour wants to show it is on course to win the next general election and has enough momentum to take seats from the Conservatives across the country. So they are throwing everything at Uxbridge and Selby. To maximise the chances of a Tory loss, the Opposition have happily left the Lib Dems to fight it out with the Tories in Somerton.
For Rishi Sunak, the prospect of losing all three seats — which even CCHQ say is the likely outcome — will compound questions about the Government's prospects at the General Election in 2024.
By-election expectations
Somerton and Frome
This is exactly the sort of seat the Lib Dems need to be winning to have any hope of good gains next year. They are in clear second place to the Conservatives, making it easy for the Labour vote to fold into their own. Apart from a small Green vote, that's exactly what is happening here, leaving party insiders confident of victory.
Uxbridge and South Ruislip
In Boris Johnson's former seat, Labour are expected to wipe out the 7,210 Conversative majority. The only chink of light for the Tories has been their campaign against Sadiq Khan's plans to expand the Ultra Low Emission Zone (ULEZ) from 29 August. Labour have tried to shift the local debate to the NHS, and in particular Hillingdon Hospital, with Wes Streeting committing Labour to deliver a new hospital in Labour's first term. This seat will be a test of how much local issues are relevant against the national picture.
Selby and Ainsty
On the face of it, Labour shouldn't really have a hope in the seat vacated by Nigel Adams. If they do win, it will be the largest majority the party has overturned since the Second World War. But in Labour circles confidence has been growing, and Labour MPs and staffers are being directed to Yorkshire, not Uxbridge, on polling day for one last push. Increasing mortgage rates for homeowners and a lack of supply of new houses are the issues that are dominating on the doorstep, with the Government getting the blame. Starmer twice referenced a family he met in Selby and their trouble getting on the housing ladder in his intervention in Sunday's Observer.
Aftermath
If the Government lose all three seats, the chances of a summer reshuffle increase – and the outgoing Defence Secretary was hinting yesterday one could be imminent.
Sunak is known to want to shuffle his pack and remove legacy Truss supporters from senior ministerial ranks who are viewed as underperforming – notably Thérèse Coffey at Defra. A reshuffle would also help move the news agenda on from a by-election wipe-out.
Wins for Starmer would also give him the impetus for a reshuffle of the shadow front bench from a position of strength. He wants to give his team two months to learn their briefs and build a platform for party conference in the autumn.
Winning is all in politics. If Labour wins in both Uxbridge & South Ruislip and Selby & Ainsty, expect Starmer and his team to double down on their current positioning and tell his party to stick with it, because what he's doing is working. Meanwhile, Sunak will lick his wounds, hope to move the news agenda on and pray that the economic picture improves before 2024.
And the Lib Dems? They'll continue to push on the same focused set of issues, looking for every lever and hook possible to build momentum without relying on any more by-election wins, to convert recent success into actual parliamentary seats and relevance in the Sunak and Starmer show.  
A likely election in Mid Bedfordshire, where both opposition parties are currently campaigning as the front runners, will be a different test entirely.
Read more Insights & News