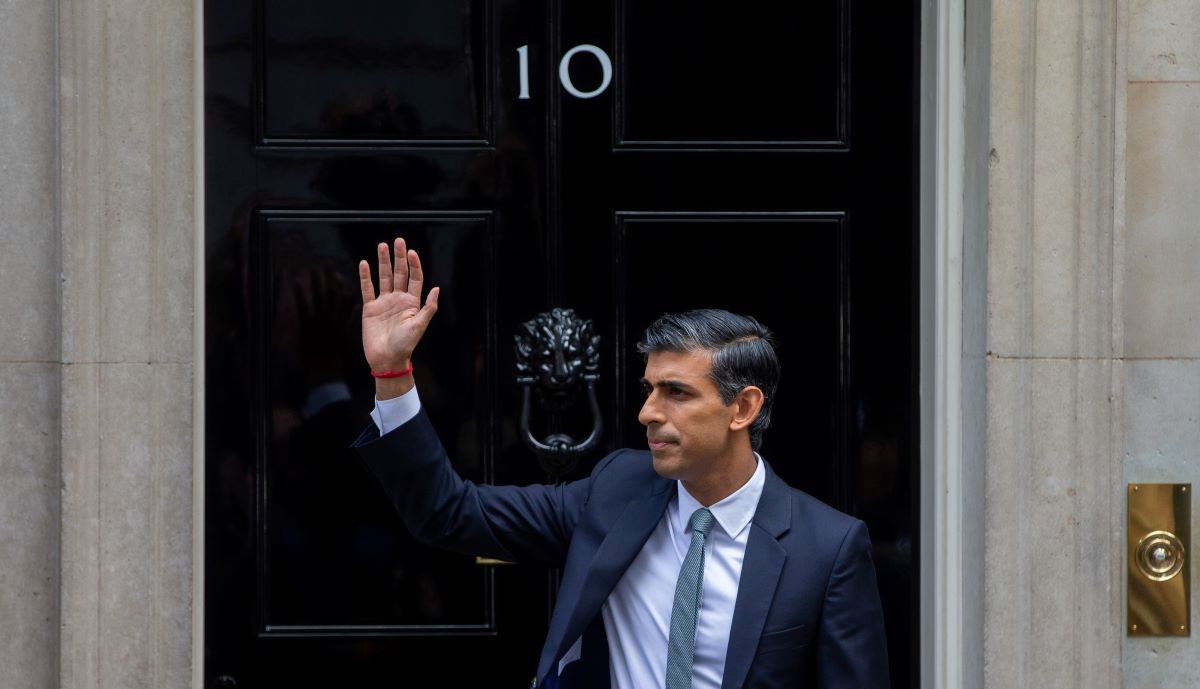 At the weekend the Conservative Party decamps to Manchester for a Party Conference either full of potholes, or opportunities, depending on who you ask.
Speaking to some Conservatives they, quite fairly, suggest that the PM enters conference on precarious ground. Still comfortably and consistently behind in the polls, his personal ratings have dropped below Keir Starmer's, his latest net zero announcement was a communications shambles, prompting business backlash and deepening the divides within the party, and every appearance from a senior Tory at conference will be written up as jockeying for the leadership post the next election.
In contrast, other Tories suggest that the PM is going into conference with renewed energy and verve. With inflation still going in the right direction he feels more able to start to define himself, his vision for the country, and ultimately his manifesto positions.
One poll suggests his net zero intervention closed the gap with Labour by up to 6 points, and his team feel that Labour's commitment to reinstating tougher transition targets creates credible lines of attack on the opposition. They also point to signs of fight in the PM. And perhaps in contrast to the conference slogan of 'Long term decisions for a brighter future,' the PM is showing that he is willing to make decisions that will upset some, in order to create a sharper offer to the electorate next year.
Big decisions need to be made
The PM and Chancellor have allowed speculation on the scrapping of HS2 to become widespread. The fact that they have not shut this down before the party decamps to Manchester means all Cabinet ministers will be questioned about it constantly – and has allowed the case for completing the line to be championed loudly by Labour. The PM may find his resolve to scrap the project strengthened by hearing from party members who have been historically opposed to the project.
Framing conference around long-term decisions allows the PM to broaden his approach beyond the five priorities. However, he still has some way to go to hit them. Tackling small boats and cutting NHS waiting lists are both still sticking points with little evidence of progress and the PM will need a refreshed effort on these to point to.
Kite-flying on electoral giveaways
There is no shortage of policy kites being flown ahead of conference. Be it on inheritance tax, stricter smoking bans or exam reform, the PM's team have been gauging reaction to possible ideas. Expect to hear conference announcements on some of these to ensure they have enough content to dominate the headlines for four days.
PM's personal ratings
In the first nine months of his premiership the PM was consistently polling as more popular than the Conservative Party. This has shifted in the last couple of months, with his personal rating slipping below Starmer's. To counter this dip, we will now start to see more of the PM, with a series of public interventions in which he will set out more about how his personal beliefs inform his policy positions.
His conference speech will be a very important test of whether he can show more of his true personality to the conference hall and in a way that works on camera. The PM's team are also planning a number of rallies where he addresses smaller groups of party activists, a format in which he has become more comfortable and personable having done a number of PM Connect events in this way.
Tory top team
But the PM's worries are not just about his own performance. Conference speeches will be a chance to see more of the Cabinet, many of whom have been notably quiet in recent months. The question of a post conference reshuffle still hangs in the air. The party is in need of strong media performers who can be trusted to deliver good attack lines and connect with the public in the run up to the election. Conference will surely be the final test of whether he has the right top team. Whether there are enough influential female voices at the top of Sunak's government remains a question.
At the same time, the No10 team will be wary of any Cabinet minister performing too well, and too obviously positioning themselves for a future leadership race – with Suella Braverman and Kemi Badenoch most likely to fit this description. The backbenches will also be a concern for the PM, with many feeling liberated by the low poll ratings to be able to share their own views on issues they think will play well in their constituencies, rather than adhering to the party line.
Relations with business
Finally, the relationship between the Conservative Party and the business community has become increasingly strained over recent years. The PM's intervention on net zero has done nothing to improve this for companies which have already sunk significant amounts into their decarbonisation plans.
There will be a lot of pressure on the Party's Business Day on Monday to provide good access to senior ministers and show the party is really listening to businesses that are still contending with high supply chain inflation and regulatory burdens. The CCHQ team will not be pleased with the popularity of Business Day compared to the equivalent at Labour Conference in Liverpool, indicative of where the business community feel their time is best spent.
A high stakes couple of days ahead for the PM. This may be his first Conference as Party Leader, but the atmosphere in the Midland bar could be more 'last days of Rome'.
Read more Insights & News