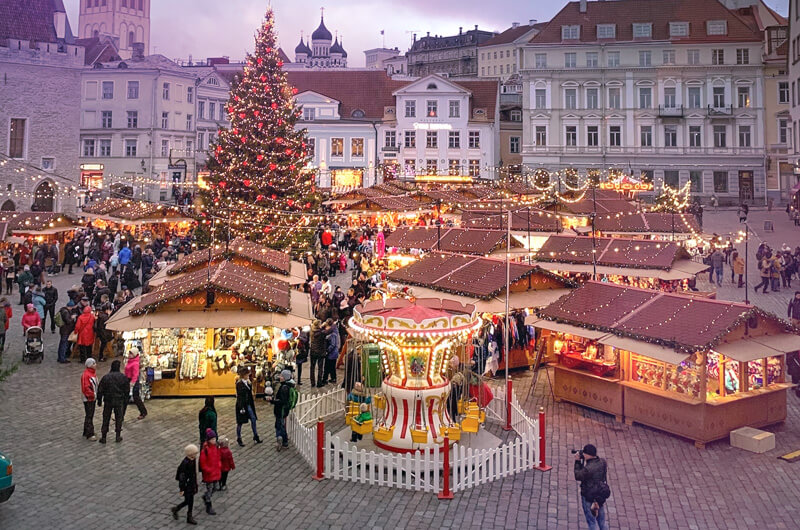 So there we have it. The deluge of festive ads has well and truly dropped. Landing a Christmas campaign this year was probably one of the toughest gigs in recent memory for CMOs.
There have been plenty of big calls to make. Firstly, what's the right balance of brand vs performance? Sure, we all buy Ritson's golden rule of "bothism" but what's the best mix in these 'unprecedented' (drink) times. Secondly, what do people really want to see and hear from us this year? What's the right tone? Can we really take another John Lewis emotional blockbuster? (spoiler alert: we can, but only because it's a different mix of emotions).
This year we've seen more brands ditch the purposeful earnestness play – dubbed "sadvertising" – in favour of 'meaningful fun'. Showing they can act and communicate as citizens rather than simply identify a problem and position themselves as the solution, whether it's Lidl creating a fake celebrity bear, Tesco a tongue-in-cheek 'Manifesto for Christmas' or Iceland paying homage to Netflix's The Crown. Brands are using joyful creatives to land messages of long-term support for citizens and communities. Even John Lewis – with its tear-jerker twist on children in care – serves up some smiles at the start of the ad.
But to reap rewards in the long term, this approach shouldn't just be for Christmas. Our research shows younger citizens are almost twice as likely to be optimistic about the future than older generations despite one in three thinking they'll be worse off over the next 12 months. It signals an opportunity for citizen brands to bring moments of lightness and positivity, through experiences and content.
It also begs the question: what are the cultural moments for different communities where brands can show up and serve some joy in a meaningful way. Do something that earns a place in that community or person's life. It could be related to religious festivals or moments that bring different groups together through a particular passion point or shared experience.
Many of the retailers reached for partnership plays. Silver bullet? Think again. A badging exercise on a shiny new ad or piece of POS isn't going to earn you a place. Citizen brands create new ways to participate. That means giving people ways to get involved or to take action on the things they care about. From the brand or business it means a shift in mindset – away from "leading" and instead focusing on "joining in".
Credit to John Lewis for a genuine, multi-layered partnership with Action for Children – not just a shiny ad – that genuinely contributes (awareness and action through donation) and provides ways for citizens to do the same. If we had one grumble about The Beginner it is that the owned channel comms could have made a clearer connection between foster care and John Lewis' purpose of "Working in Partnership for a Happier World". Unlocking the full potential of the campaign will come from subsequent moments under this platform through 2023. Those need to include further action through its business decision making, and creating new ways for people to continue to participate.
As for the success of this year's selection of ads, the proof won't just be in the (Christmas) pudding when the January trading updates drop – it'll be in their ability to create lasting connections with citizens.