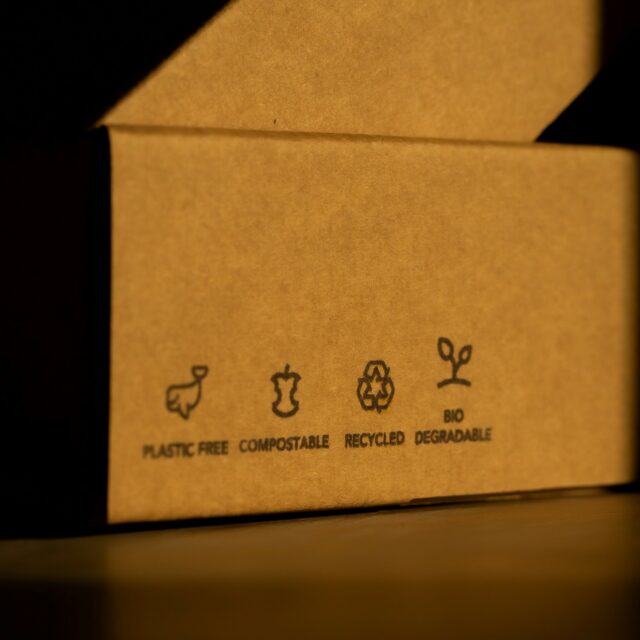 'Eco-friendly', 'green' 'sustainably made', and 'conscious' claims will now be more closely scrutinised with the introduction of the Competition and Markets Authority's (CMA) Green Claims Code.
Launched on Tuesday, the code focuses on six principles to help businesses understand how to communicate their green credentials without misleading shoppers.
The reputational risk
Savvy shoppers have long recognised the inaccuracy of sustainable claims, but the stakes have been raised by the CMA, which has put reputation at the heart of its announcement. "Any business that fails to comply with the law risks damaging its reputation with customers and could face action from the CMA," said chief executive Andrea Coscelli.
But further to the customer reputation Coscelli mentions, there's an ecosystem of stakeholders who'll be influenced by poor green claims: employees may feel let down by their 'sustainable' workplace, retailers risk embarrassment by association and may threaten to de-list, investors looking to minimise ESG risk may be concerned, and NGOs will have a new target.
The reputational risks here are very real. Following an initial bedding-in period, the CMA will carry out a full review of misleading green claims, both on and offline, at the start of 2022. Priority sectors are yet to be confirmed, but could include industries where consumers appear most concerned about misleading claims, for example fashion, travel and transport, energy, and FMCG categories. Where there is clear evidence of breaches of consumer law, the CMA may also take action before the formal review begins.
And it won't just be words in the spotlight. Symbols, emblems, logos, graphics, colours and product brand names will be reviewed too.
Using a bunny symbol to show you're cruelty-free? You'll need a verified certification for that.
Launching a 'green' collection? You'll need to show what factors make your collection greener than competitors.
Is your bottle 'made from recycled packaging', when the recycled component is only a small percentage? You'll need to make the quantities clear.
The Advertising Standards Authority (ASA) has today also announced they'll be issuing their own guidance to complement the CMA principles. It will also commence industry-specific enquires spanning energy to food, research consumer understanding of energy claims such as Net Zero and Carbon Neutral, and conduct a full review of how waste terms such as recyclable or biodegradable should be used.
It's now imperative that comms teams double down on integration between innovation, product, marketing, social media and corporate affairs/comms teams to review messaging and ensure alignment with the CMA and ASA.
The reputational opportunity
The new code also represents opportunity. Greenwashing has so far been one of the greatest risks to true sustainable production and consumption. Not only is it a reductive tactic designed to refute the reality of climate change, but it damages the reputations of those striving for real change, attracts criticism that prevents others joining in, and further confuses customers.
Whilst the eco-savvy shopper is a growing breed, the majority are worried and confused – willing to change but struggling to understand the problem and how to make better decisions.
Businesses who stand to win reputationally are those who can solve this conundrum by building on the spirit of the code and working to educate consumers on the climate crisis and what lifestyle changes they can make.
For example, this week Unilever, L'Oreal, Henkel, LVMH and Natura & Co began a new collaboration to develop an industry-wide system for measuring and communicating the environmental impacts of products. It will require common, easy-to-understand and science-based methodology; disclosing environmental impact information relating to product formula, use and packaging to buyers.
Not only does action like this help business get to grips with environmental impact, where to improve & innovate, and accurate claims – but it invites citizens to engage, learn and make informed decisions, and maybe even change their behaviour for the better.
The Green Code is a welcome move to inject some true momentum and reputational gains behind sustainable action. The choice for UK brands and business is now clear: remove and rectify your claims to avoid CMA action; and use the new principles as an opportunity to make conscious consumption a reality.