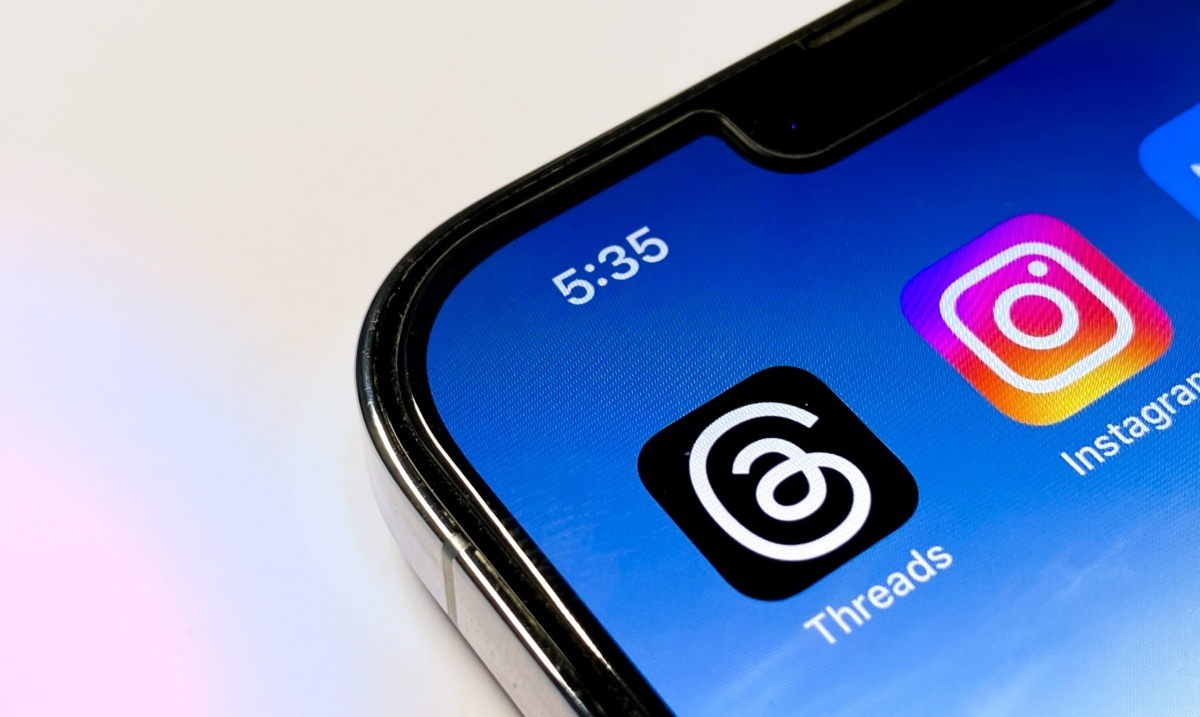 It was only a few weeks ago that Mark Zuckerberg and Elon Musk agreed to a cage fight and with the launch of Zuckerberg's Threads, his rival app to Musk's Twitter, it's safe to say that this cage fight is only just getting started…
What is Threads?
Threads, a social media platform linked to Instagram launched late in the evening on Wednesday and has since accumulated over 70 million users. When you compare that to other social media platforms – Instagram took 2.5 months to reach just one million users, and it took Twitter two years – it's pretty incredible…
Threads looks and feels very similar to Twitter – which has clearly agitated Musk with the news that he is suing Meta and accusing them of poaching ex-Twitter staff to create a "copycat" app. The platform is still very much in early stages, with lots of users complaining about various bugs or features not yet available, like hashtags, trends or no option to just see content from those you follow.
But Meta chose its launch date strategically. It didn't matter that the platform wasn't fully ready, Zuckerberg wanted to capitalise on the awful week Twitter and Musk have had, with the app limiting the number of tweets people could view per day, and announcing that Tweet Deck was going to become a paid feature.
Why might it actually work?
Up until now, we've not had a viable alternative to Twitter. Other applications produced like Bluesky, created by Twitter's ex-CEO Jack Dorsey, or Mastodon, have not had the scale and reach that Meta does. What people needed was an app they could access and build their communities in straight away.
One of the biggest advantages of Threads is the ability to transfer your followers from Instagram – no more starting from scratch! This is a huge benefit to brands and influencers – when people join Threads, they are given the option to follow everyone that they do on Instagram. Whilst it might take them a while to build up the kinds of numbers they have on Instagram, the more people that jump on the Threads bandwagon, the more followers these brands and influencers will accumulate.
There is also the element of frustration some people are feeling towards Twitter right now. Musk has taken the platform from somewhere free that was a great place to stay up to date with the latest news, follow trends and engage with specific industries, to something that is ultimately a paid-for experience.
What is the initial reaction to Threads?
When Zuckerberg first announced he was working on "Barcelona" (Thread's code name), people were sceptical about yet another app coming from the American multinational tech conglomerate, particularly with the data privacy issues the business has faced over the last few years. But Zukerberg was clever here, he has associated Threads with Instagram – one of the more loved apps from his group. From some initial analysis of reaction on Brandwatch, we can see that only 11% of people have shown concerns around the idea that Meta is monopolising the world of social media.
On the one hand, some people are excited about the idea of a new social media platform – especially one that could rival Musk's Twitter. But, and there is always a but, whilst Zuckerberg has got the initial hype he would have hoped for, there is a lot more to be done to give Threads the chance at becoming the new and improved Twitter.
Who's using it, should I?
One question we're hearing a lot from our clients is whether they should create a Threads account? The answer to this has to be "why not?". There is no harm in creating an account and it sitting dormant whilst you monitor interest and activity on the platform and start to build your follower base.
Ultimately, Threads is only going to be beneficial if your audiences are migrating over to the app. So far, we've seen major news outlets claiming their Threads profile including BBC and its sister profiles, as well as Bloomberg which has even gone a step further and put its iconic @business Twitter handle on the backburner.
Politicians such as Keir Starmer and Nigel Farage have entered the arena, whilst Rishi Sunak's team stated that they will 'always use the best tools to speak to the public and that they will 'evaluate and make a decision'.
From a brand perspective, we've seen several brands launch their accounts including Aldi, British Airways, Pepsico, Netflix, Marks and Spencer and Nationwide Building Society to name a few.
What can we expect over the coming weeks and months?
Zuckerberg's platform has certainly got off to a good start with over 95 million posts and 190 million likes dropped in its first day, but he needs even more brands, influencers and individuals to make the shift over to the platform and start interacting with it. It will be some time before we know whether it is a genuine threat.
And whilst we can certainly expect the current hype around Threads to continue at least for now, we can also expect people's expectations and demands of the platform to increase. Zuckerberg and his team are going to need to be working tirelessly in the background to make the changes to the platform that people want, if they have any hope of winning this cage fight with Musk.
Read more Insights & News