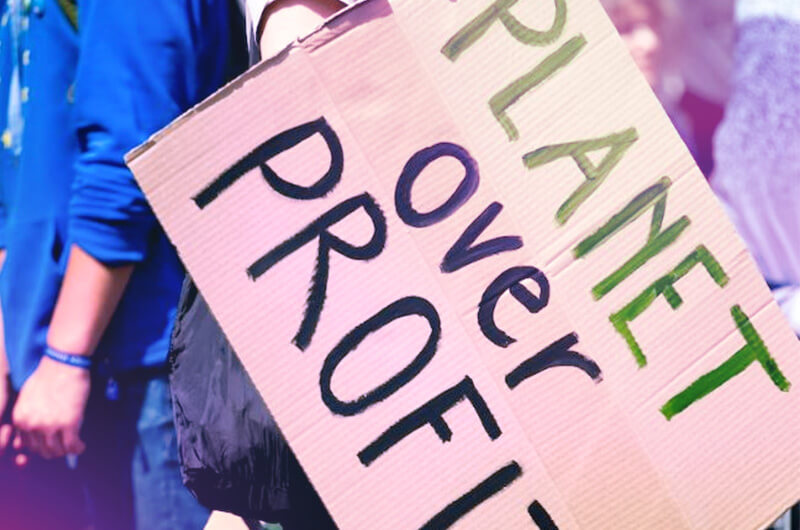 ESG has taken a hit in recent months, which few will have anticipated as we rode the wave of COP26, peaking with rhetoric and ambition on climate action.
The year so far is also not turning out as most people had expected. The cost of living has soared, revenues have been hit and listed businesses have seen double-digit percentages cleared from their valuations. To say we're in a period of uncertainly feels like saying Manchester United have gone through a period of a mild underperformance in recent seasons.
Yet none of this changes the state of play. We still have major environmental challenges to address and, whether investors choose to prioritise it today or not, it's imperative we don't ignore such an existential threat. Alongside this, broader social challenges, such as gender pay and inclusivity, are not to be forgotten.
A recent global research study from Oracle reports more than nine in 10 (93%) individuals and business leaders believe sustainability and social factors are more important than ever, and a large majority of them (78%) are frustrated with the lack of progress by business on these initiatives.
Most respondents said it's not enough for businesses to say they're prioritising ESG – they need to see "action and proof". This includes calls for increased environmental sustainability reporting – included as part of earnings calls – as well as the demonstration of wider social impact as such the likes of fairer wages and transparency around gender pay.
Marc Benioff, CEO of Salesforce, has long been championed for building a business with purpose at the heart of its core strategy and delivery. Its ESG commitments go further than simply reporting progress towards net zero, with executive bonuses tied to improving equity in the workforce as well as reducing the company's impact on the environment. The foundations of Salesforce were built on the basis of social responsibility and it's that motivation that serves as an example to many.
However, this is an exception to the rule. Today, most businesses are simply doing whatever they can to stay afloat. Surviving trumps thriving as the modus operandi of many and it's hard to fault the reasoning. But those with aspirations of truly standing apart from their rivals must build their strategy with a longer-term view in mind.
My colleague Andy Payne called for more nuance in the world of ESG, moving away from binary thinking and embracing a more collaborative approach towards decision-making. He points out that the contentious debate around the topic risks scaring off businesses who don't know where to start and are also wary of inadvertently green-washing when going public with environmental pledges and updates.
According to Accenture, companies that take the lead on ESG outperform financially, generating up to 2.6 times more value for shareholders than their peers. While the whole purpose of investing in ESG is broader than simply increasing margins and business returns for shareholders, it is telling that those performing well in the area are delivering against such metrics.
The cost of living crisis might have resulted in the temporary reprioritisation of price and convenience over purpose when it comes to making purchasing decisions – but such decision-making is only likely to take centre stage in the short-term. Those businesses that have set out their ESG strategy, demonstrated action and effectively communicated their progress along the way will certainly be best-placed tomorrow. To achieve that, action must be prioritised today.