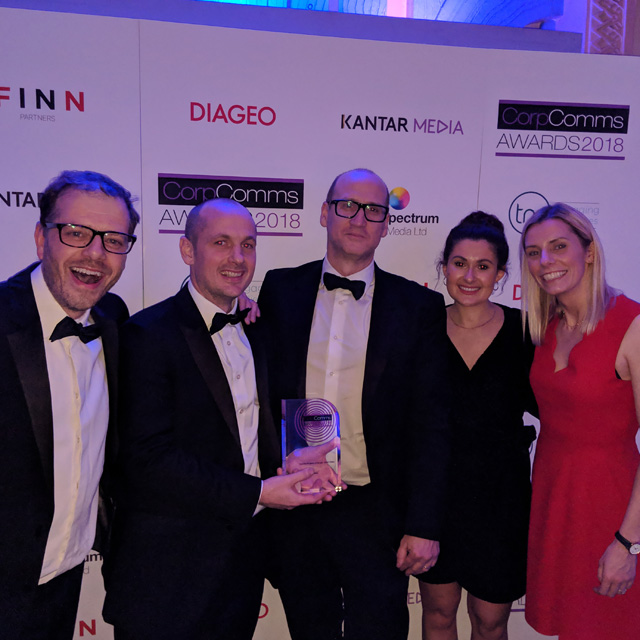 Headland has been named Corporate PR agency of the year by CorpComms magazine at its 2018 awards.
The award, collected at a ceremony in London, follows Headland being named as Corporate Consultancy of the Year by the Holmes Report earlier in 2018.
Headland also won an award for its work supporting Toys "R" Us during its CVA and administration process, was highly commended for its ongoing work with eToro on the emergence of cryptoassets like Bitcoin, and was shortlisted for best Financial PR agency of the year.