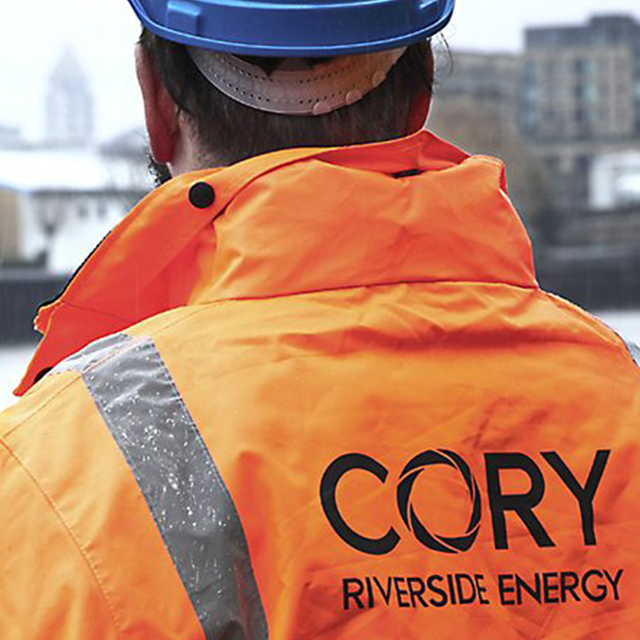 Headland has been appointed by Cory Riverside Energy, one of the UK's leading resource management, recycling and energy recovery companies, to advise on corporate and financial communications. The broad brief spans senior communications advice, press office support, corporate and financial PR, digital advisory and public affairs consultancy.
Cory operates the Riverside Resource Recovery Energy from Waste (EfW) facility in Belvedere, London, where it recovers energy, metals and construction aggregates from domestic, commercial and industrial waste that would otherwise have gone to landfill.
The Group transports waste from councils and commercial enterprise across the Capital to the facility in Belvedere via a fleet of tugs and barges on the River Thames. This removes around 100,000 truck journeys a year from London's road network reducing pollution, congestion and improving road safety.
Riverside is the largest operating facility of its kind in the UK, and in 2016 generated 528 GWh of baseload electricity from 753,000 tonnes of waste, which was enough to power 160,000 homes. More broadly, the EfW process improves resource efficiency, avoids London's use of landfill and achieves greater sustainability as part of the circular economy.
In the past eighteen months, Cory Riverside Energy has undertaken a successful restructuring programme which included the disposal of three non-core businesses. This restructuring paved the way for a successful £520m debt-refinancing package for the Riverside facility which was completed in March 2017.
Headland was appointed following a market review and competitive pitch process. The team, led by Partner Andy Rivett-Carnac, will build the Company's profile amongst key stakeholders within the energy and waste sectors.
Nicholas Pollard, Group Chief Executive Officer at Cory Riverside Energy said: "We have made excellent progress in the past year and have successfully reshaped the business for future growth. At this time, we wanted to strengthen our quality and nature of business communication with industry, public, government and City. Headland's energy, expertise and ability to deliver a full programme for us really stood out."
Andy Rivett-Carnac, Partner at Headland, said: "Cory Riverside Energy is an extremely exciting business with a very compelling story to tell. It has completed an ambitious restructuring programme and is well placed to play its part demonstrating the value of energy from waste in the UK's energy mix. We are absolutely delighted that they have chosen Headland and we are looking forward to working closely with Nicholas and his team."