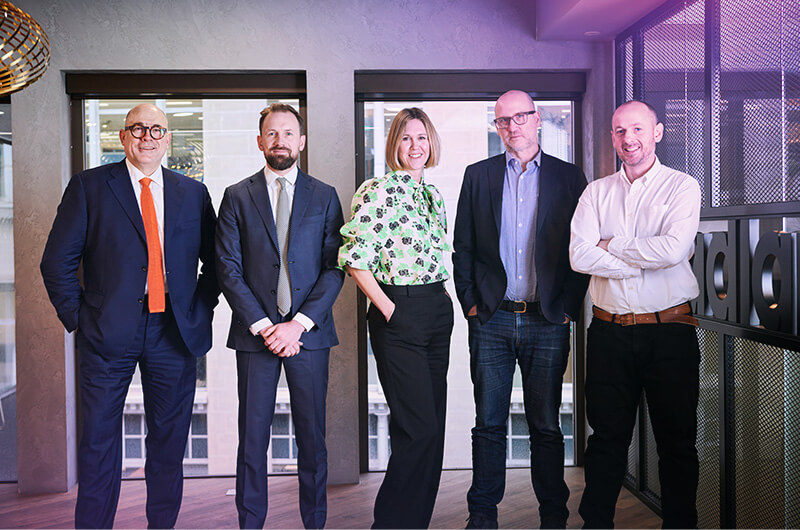 Headland has announced a new senior leadership structure to drive collaboration across the business and foster continued strong growth, effective immediately.
Dan Mines becomes Chief Executive Officer, succeeding Chris Salt, who becomes Chair of Headland.
In addition, the new structure sees the creation of two new roles. Suzanne Morris becomes Chief Operating Officer, and Dan Smith and Stephen Malthouse take on new Managing Director roles.
Dan Mines has been Managing Partner since co-founding Headland in 2012. Suzanne and Dan Smith work across Headland's corporate communications and campaigning offers. Stephen has been a co-leader of Headland's financial communications team alongside Lucy Legh, who will now take on sole leadership of this part of the Headland offer. Suzanne, Dan, Stephen and Chris will continue to lead client relationships.
Chris Salt, Chair of Headland, commented:
"Collaboration lies at the heart of Headland and our purpose. It is the key to our culture and our approach to reputation; it informs our advice to clients; and is central to our business success. These changes will ensure we have the right leadership structure in place to foster even greater collaboration, enhance our capabilities for clients and drive continued growth.
"Dan, Suzanne, Stephen and Dan bring the right perspectives, expertise and dedication to our clients and people to lead our business as we head into our second decade."
This article first appeared in PRWeek.