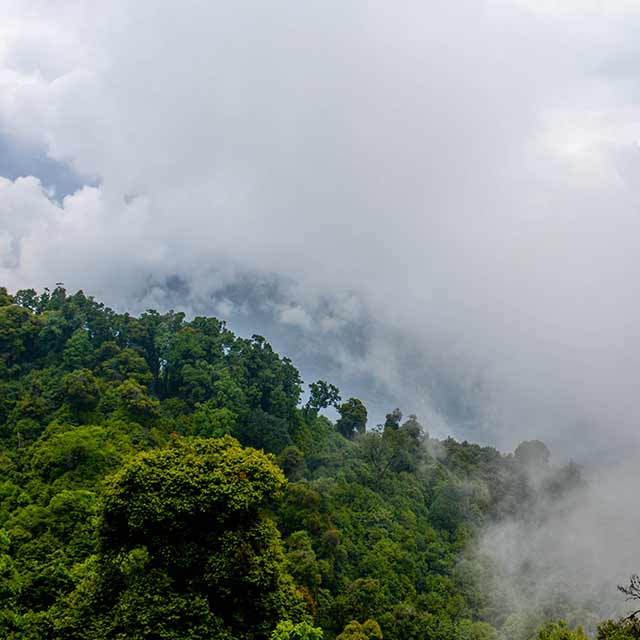 Final call for the Eurostar check-in to Paris and there's still no sign of Sir David Attenborough.
It's the eve of the Paris climate change summit and the 89 year old broadcasting legend is spearheading a renewable energy campaign called The Global Apollo Programme.
Headland has lined up the world's media – including the BBC, CNN, Al Jazeera, Associated Press AFP and Bloomberg – to interview the man who more than any other represents Planet Earth.
Missed Sir David in the media at #COP21 this morning? BBC: https://t.co/3jKSOwCvla, Sky https://t.co/ZXNsKRCKkv pic.twitter.com/e4dTDDLJtK

— Headland Consultancy (@HeadlandComms) November 30, 2015
But there's just one problem: he's not here.
I tell Professor Lord Richard Layard, co-author of the Global Apollo Programme, to go on ahead whilst I hang back at the gate.
Finally there's a call from Sir David's daughter. Unfortunately, he's going to miss the train.
Our last hope for averting dangerous climate change has been badly delayed in traffic…caused by…a climate change demo. You couldn't make it up.
But just before the Eurostar pulls out of St Pancras (and long after official check-in has closed) I look up and see the great man's familiar gait and smiling face. David Attenborough has of course made it, after being waved through security.
"Good afternoon" he says sitting down and recovering his breath "occasionally…recognition has its advantages!"
The Global Apollo Programme is a plan to get the leading countries of the world to increase spending on clean energy research and development.
When he visited the White House earlier this year to be interviewed by President Obama Sir David was able to bring worldwide attention to the programme.
The campaign has the backing of an impressive global array of climate experts, CEOs, politicians and celebrities.
Now David Attenborough is in Paris on the final leg of what – even for him – has been an extraordinary journey.
6.30am at the hotel and Sir David is up early and waiting for us! He looks bright eyed and ready to go.
"I don't need breakfast", he chirps. "Are we off?"
Because of the security lock-down, the car I've ordered can't make it to the hotel to pick us up.
We jump in a taxi – the knight, the lord and the PR advisor crammed onto the back seat.
But the whole of central Paris is sealed off. Texts and voicemails are coming in thick and fast from BBC producers getting increasingly anxious.
We're going to have to walk.
"Fine!" says Sir David, striding through the police lines. But it's at least 3 kilometres to the BBC offices.
I'm standing on the street corner in Paris at 7am with one of the world's most famous broadcasters (aged nearly 90) and no transport at all.
Even Sir David's VIP status and global popularity doesn't seem to help.
After several fraught phone calls and an agonising combination of bad English and dreadful French, a Mercedes purrs into view.
We get into the BBC studios with 2 minutes to go until Sir David's first interview slot – on World Service Radio.
But he's completely brilliant – unflappable, engaging, self-deprecating and witty. All answers delivered in his timeless, soothing tones.
An hour later we go from the frugality of the BBC to the glamour of CNN.
Christiane Amanpour is waiting with a full team of cameras, sound, lights and make-up. An entire ground floor room has been decked out for the occasion.
My full interview with David Attenborough in Paris, as climate talks get underway: https://t.co/aTBE34kynT #COP21 pic.twitter.com/eaarGKP3Ou

— Christiane Amanpour (@camanpour) November 30, 2015
And so the day continues – piling into cars, shuttle buses and trains.
But Sir David remains as calm, patient and energised in his last interview as his first.
Our final encounter (a pre-record with Newsnight) ends at 4pm. At this point David Attenborough has been on the go for about 8 hours.
Remarkably he shows absolutely no sign of flagging.
Global leaders meanwhile are signing a plan called Mission Innovation – backed by the White House and Bill Gates – which gives solid form to the very ideas the Global Apollo Programme team have been campaigning for.
.@BillGates and other top business leaders are making historic investments in clean energy: https://t.co/a28VFqn9IT pic.twitter.com/AC2F8iaGaP

— White House Archived (@ObamaWhiteHouse) November 30, 2015
20 nations are promising to double research in renewable energy. It's a brilliant result.
He's far too modest to say anything like it. But after a lifetime of observing his planet, Attenborough may have played a significant role in helping to save it.
As Sir David, Lord Layard and I travel back on the Eurostar and have a beer together, I realise that I have never had a day quite like this.
And almost certainly never will again.