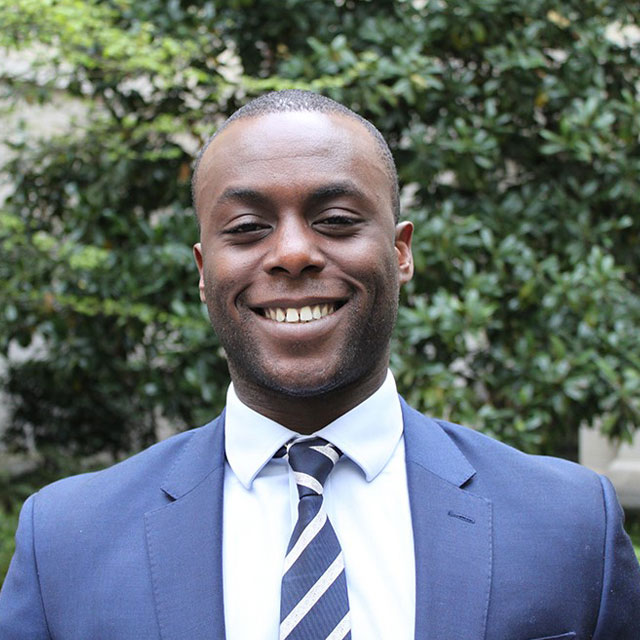 Headland has hired Kenny Ferguson as an Associate Director. He joins with immediate effect from his role as Special Adviser to Stephen Barclay MP, Secretary of State for the Department for Exiting the European Union (DExEU).
Before DExEU, Kenny served as the Chief Press Officer for Brexit and the Economy in No. 10 Downing Street. He led on all Brexit-related communications for No. 10, coordinating with the Treasury, Department for Business, Energy & Industrial Strategy, Department for Transport, DExEU and HMRC on the Government's message.
In his new role, Kenny will advise Headland's client base on current political thinking on Brexit and the implications of different Brexit scenarios, as well as helping clients to review and hone their own plans accordingly.
Kenny's time in Westminster and Whitehall also included two years at the Treasury, where he led work on the sugar tax, and before that at the Department for International Development. He began his career in consultancy at Portland Communications.
Chris Salt, CEO of Headland, said: "Kenny has a level of insight on Brexit that very few in the private sector can offer. He has been right at the heart of Brexit communications and policy for two of the most intense, challenging years in living memory. Every one of our clients will benefit from his knowledge and authority on this issue. It's great to welcome him and we look forward to seeing his impact for our clients."
Kenny Ferguson commented: "The decision to return to consultancy wasn't an easy one, but Headland has a buzz around it and a genuinely unique offer for its clients. I'm excited to join and get started."
Kenny's appointment continues the growth of Headland's public affairs counsel. In January, Headland hired senior Labour Party adviser Jack Smith. Formerly number two to Labour director of campaigns, Simon Fletcher, Jack had most recently worked on elections and platform planning at Labour HQ.
More recently, Headland hired Anna McGovern from the Parliamentary Labour Party Office. Anna co-ordinated the work of several front bench teams for the party and attended Shadow Cabinet meetings in her role as secretariat. Finally, Headland has also recently hired experienced political consultant and former parliamentary researcher, Steven Grainger, who joins from Newington Communications.