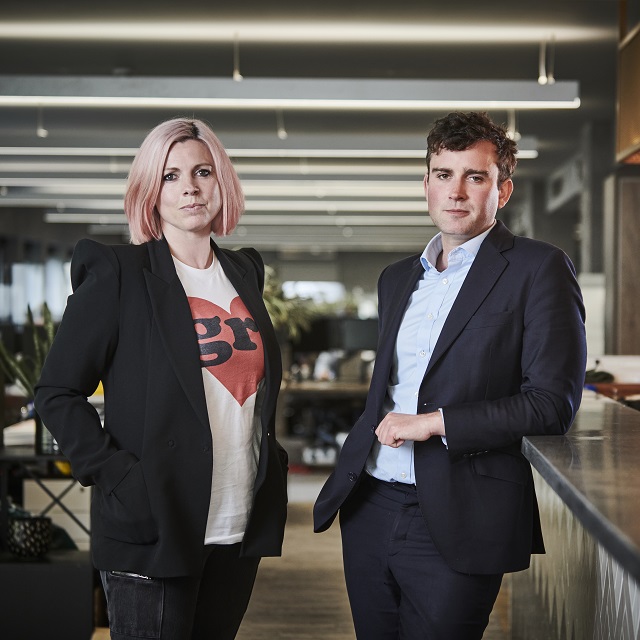 Headland has appointed two new Directors and promoted Tom Bage to Partner as the firm continues to grow and diversify its offer. Jo White is a Brand and campaigning specialist and Will Smith is a Financial PR and capital markets expert.
Jo brings twenty years of rounded campaign and brand experience with a strong emphasis on social purpose. During her career she has designed and run campaigns for clients including Facebook, EY, Durex and Dettol, as well as charities including Girl Effect, Law Centres Network and Centrepoint.
She joins Headland from Freuds where she worked across the consumer and corporate practices during her five-year tenure to deliver cross channel campaigns, most notably for fast-growing vaping brand JUUL which required careful brand and reputation balancing.
Prior to Freuds, Jo led multiple award-winning campaigns for NHS Blood and Transplant as Head of Consumer Life at Red Consultancy. She also worked at Unity in its early days, one of the most decorated consumer agencies of its time.
Will joins from Tulchan Communications where he was a Director, spending the past nine years advising listed and private businesses across a range of sectors and situations. He specialises in advising companies on their capital markets, crisis and corporate communications. Over the past decade he has worked for clients including AO World, Balfour Beatty, Ladbrokes-Coral and ODEON.
In addition to Jo and Will joining, corporate communications and campaigning expert Director Tom Bage has been promoted to Partner. He joined Headland in 2018 to expand the firm's offer to technology and platform businesses in particular and has landed a string of high-profile mandates over the last three years.
Tom leads Headland's work for Shopify, JustGiving and Just Eat, as well as key workstreams for TikTok. Prior to Headland, he was Head of Communications and Marketing for bio-bean, and before that Communications Director at Change.org.
Chris Salt, Headland CEO said: "Will and Jo reflect what Headland is all about. They're highly experienced specialists in their fields who will add significantly to the breadth and depth of our offer. But they're also keen to learn and experience parts of the communications landscape that they haven't before.
"It's exactly that mindset that has seen Tom thrive since joining us three years ago. He's a brilliant adviser to clients, understands the way platform businesses work in particular, and is integral to the fabric of Headland."
Jo White said: "I'm thrilled to join the team at such an exciting time for growth. Agencies sometimes focus too heavily on their own products and propositions rather than the client's business needs. Headland's bespoke approach means better creative solutions for clients and better agility for the business to adapt fast to new opportunities."
Will Smith added: "Headland has deep abilities across every aspect of communications. I'm looking forward to bringing my financial communications experience to bear advising clients and helping the business keep growing."