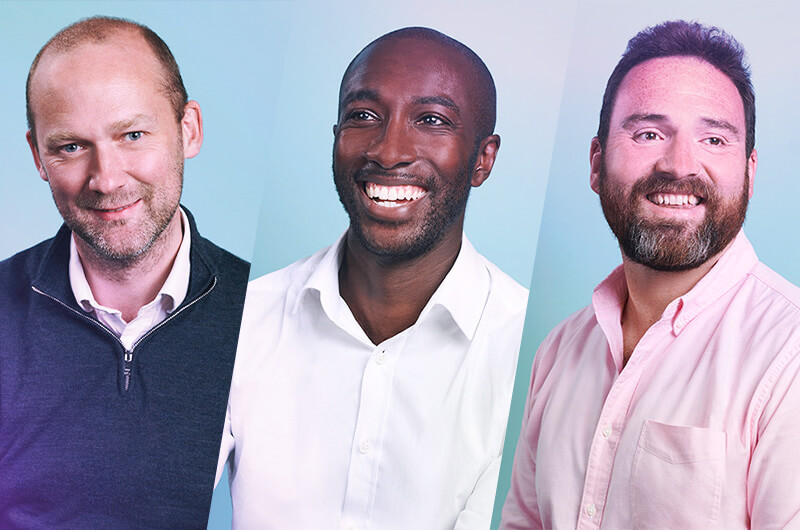 Headland has added to its senior ranks with the recruitment of two new partners and a CFO to support its continued growth as it goes from strength to strength.
Jack Doyle joins after two years in 10 Downing Street where he was Director of Communications, a senior adviser to the Prime Minister, political spokesperson and responsible for cross government campaigns, communications strategy and day-to-day media engagement. Prior to his roles in Government Jack worked for ten years at the Daily Mail, including five years in the lobby. As Associate Editor (Politics) he wrote commentary and editorials as well as reporting from Westminster.
Jack Doyle, Partner at Headland said: 'Headland has a unique culture and a brilliant team and I am delighted to be joining at what is a very exciting time for the agency and its growing roster of clients.'
Gregor Poynton joins from Consulum where he led the global digital and creative teams. Prior to that he held senior roles at Portland, Blue State and with the Scottish Labour Party, for whom he was Director of External Engagement.
Bernard Yeboah joins from private-equity-backed international higher education college company BIMM Group where he was a Chief Financial Officer and member of the board. Prior to that he spent two years at Huntsworth Health, a division of Huntsworth plc where he managed the finance function for the suite of EU businesses.
Chris Salt, CEO at Headland, said: "The arrival of Jack, Gregor and Bernard to Headland is indicative of the calibre of people we're attracting to the company as we continue our strong growth trajectory and build out both the scope of our capabilities and the expertise to deliver that growth at scale."