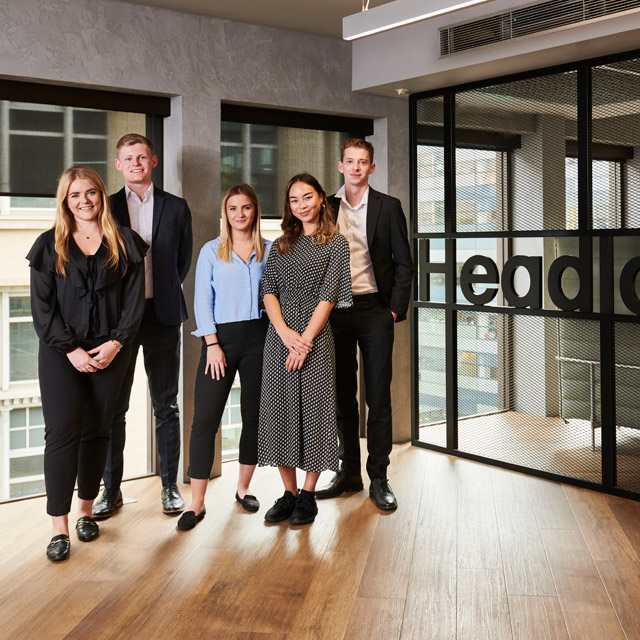 Headland was built to challenge convention. Since 2012, we have grown a purpose-built team of communications specialists with a truly rounded approach to reputation management.
We never take an old solution out of the box, use a fixed template or predetermined team. Our clients receive a nimble, purpose-built combination of specialists in financial and corporate communications, public affairs and campaigning.
Today, we are the UK's fastest-growing communications agency and were recently crowned Corporate Communication's Corporate and Financial Agency of the Year 2019.
Among others, we work for: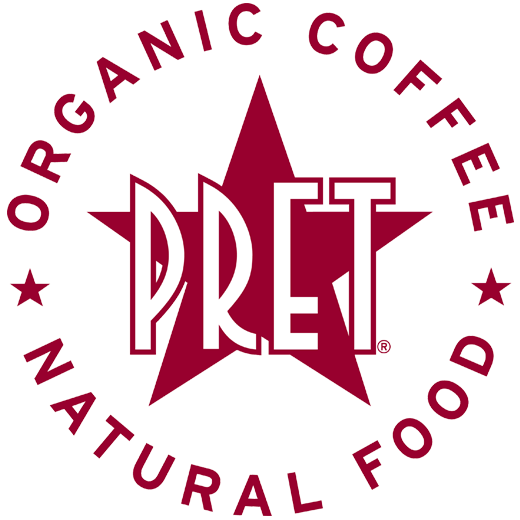 Our work has also involved the management of sensitive and significant financial transactions or events and front-page crisis communications issues.
The Headland Trainee Programme
We are a business going places. We work for some of the world's largest companies and are winning new mandates all the time. In 2020, as we enter the next chapter of our exciting growth, Headland is looking for more talented, ambitious people to join us.
On our trainee programme, you will be tested from day one, working across financial PR, corporate communications and public affairs. Headland develops consultants so they are ready to advise, support and challenge clients.
You will learn how to become a rounded communications consultant, supported by an in-depth training programme which covers topics such as digital media, financial markets and public affairs.
Headland offers a competitive starting salary and benefits, including a generous pension contribution, health insurance, annual season ticket loan and an allowance to cover your travel to work during your first month's employment.
Who we are looking for
We are looking for people with:
A genuine interest in business, current affairs and media
An enquiring mind and thirst for continuous learning
Confidence and the ability to take the initiative
The ambition to be an impressive communications professional
How it works
By 31st January: Send your application to trainees@headlandconsultancy.com including:
Your CV
Pick one of our clients and provide a brief overview of why you would like to advise that particular business (max 300 words). For example, you could focus on the opportunities and challenges that company may face from a communications perspective.
Early February: eligible candidates will be contacted to arrange a short discussion via telephone regarding their capabilities and understanding of communications. If you haven't heard from us by 14th February, your application has been unsuccessful.
w/c 17th and 24th February: candidates invited for a short face-to-face interview.
Wednesday 11th March: a final group of candidates will attend an assessment day at Headland's London office, during which time you will participate in an interview, complete a couple of assessments and give a presentation on a topic which we will provide to you a week in advance.
September: successful candidates will start their career at Headland.
Good luck.
Throughout the whole application process, we will ensure that there are equal opportunities for all applicants. Everyone will receive equal treatment regardless of age, sex, race, religion, ethnic origin, sexual orientation or disability. We are committed to increasing diversity in our workplace, and the industry.
---
WHY HEADLAND?
"I wasn't sure which branch of PR I wanted to work in, but Headland stood out as I knew I'd be able to try a bit of everything. Since joining, I've appreciated the diversity which has allowed me to stay close to my interest in politics but has also challenged me in areas I was unfamiliar with, like business and finance. I don't think I've had two days at Headland that have been the same and I've even had the opportunity to join a team pitching for a new client in my first two months, which has definitely been the highlight!"
---
"I started out as a journalist for the BBC but becoming a media trainer and leadership coach gave me the opportunity to keep using my journalism skills but in a totally different way. The opportunity to work at Headland's fast-growing and energised business was too good to miss. Every day is different as I work across our entire portfolio of clients, including prepping spokespeople for interviews with Sky News or grillings from parliamentary committees, or helping a new CEO develop their personal leadership narrative for the business they've just started running."
---
"I joined Headland after a long stint in government, most recently as the Special Adviser to the Brexit Secretary, and the good vibe I got from the partners and directors I met here was the clincher for me. I've always enjoyed discussing and debating ideas and concepts, so a career in communications was a natural fit. Communications – especially in a consultancy – involves working across a wide set of subject areas simultaneously, meaning there is always something new and exciting to learn. I've only been at Headland for a few months, but so far I've been involved in advising clients on politics and, naturally, Brexit; pitching to journalists to secure coverage for my clients' announcements; and developing longer-term content and strategic plans."
---
"As a final year university student, I knew I was interested in PR but wasn't sure what – if anything – I wanted to specialise in. Headland offered a real variety of work, both in terms of client sectors and what we offer for them. Since joining Headland on the trainee scheme four years ago, I've worked across a huge range of clients – from law firms and banks to food delivery and wine – and juggling these is what keeps things interesting. Recently I led an international report launch for one of my financial services clients, having prepared the strategy and materials for different countries across the globe. We got a huge amount of international coverage – there's no better motivation than seeing the results of your efforts in print and hearing from a happy client!"
Email: trainees@headlandconsultancy.com
Website: www.headlandconsultancy.com
Twitter: @HeadlandComms
LinkedIn: Headland Consultancy
Instagram: @headlandcomms