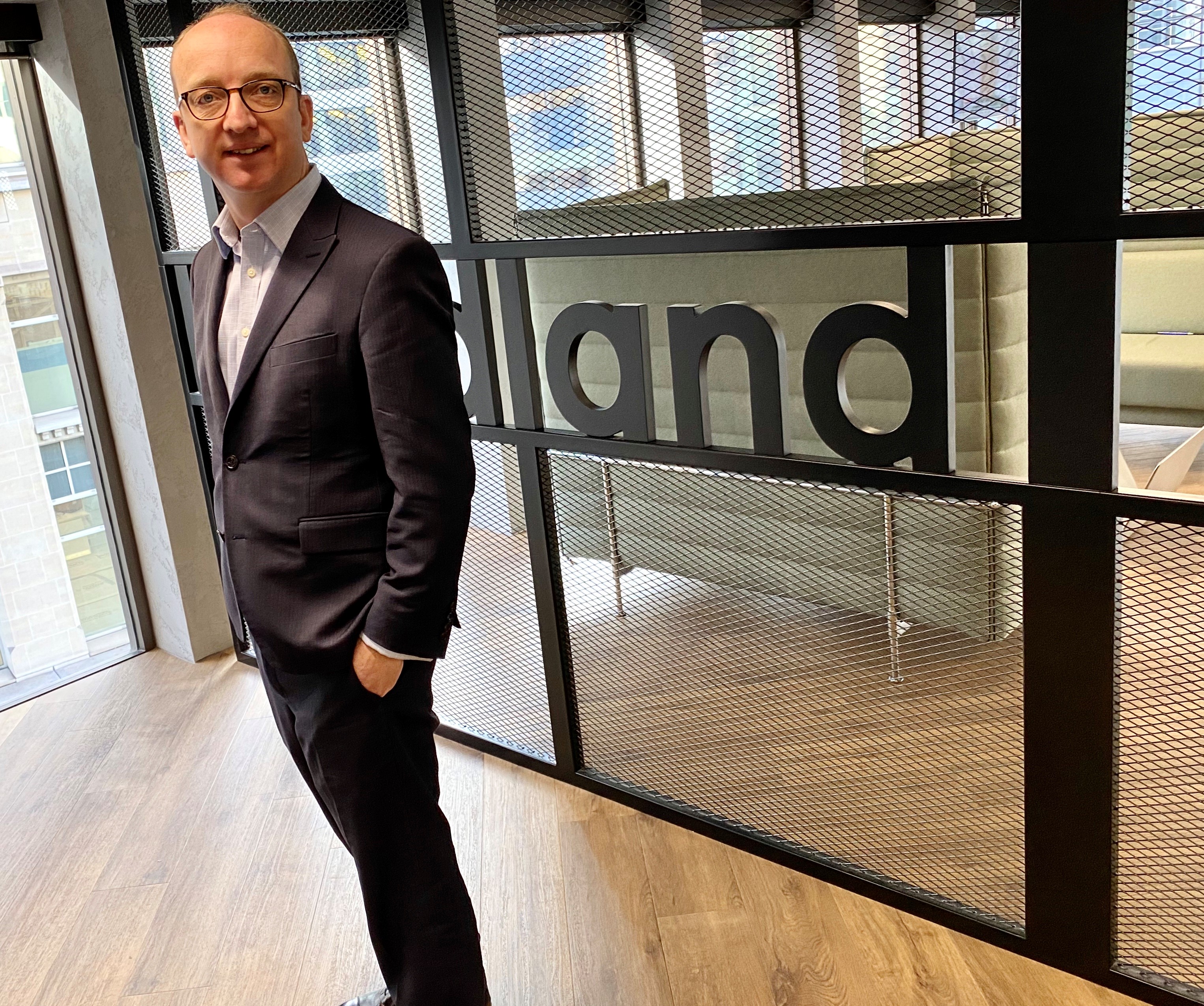 Headland has made its latest significant hire with the appointment of Simon Jones as a Partner. He joins with immediate effect and will focus on work across the infrastructure, transport and engineering sectors.
Simon has enjoyed a highly successful career over two decades, working in industry and at the highest levels of government. He was appointed by three successive Prime Ministers as a Senior Special Advisor, including most recently where he served in Number 10 Downing Street shaping policy to level up productivity across the UK's small business sector.
Before this, he spent three years at the Department for Transport developing policy and providing strategic advice and crisis management expertise. His work included advising government during the failure of Monarch Airlines, the reshaping of transport through the Road to Zero programme, and the setting up of the Williams review into the future of Britain's railways.
Simon's career in industry began at telecoms company Cable and Wireless. He has worked for a number of banking and insurance businesses, as well as roles across the automotive and aviation sectors. During his career, Simon has also stood as a Parliamentary candidate, and served as an association chairman, local district councillor and area officer.
In addition to Simon, Headland has announced the appointment of its first ever Chief People Officer. Rosheeka Field has joined Headland from Brunswick, where she spent a decade advising clients and latterly serving as Chief of Staff to Brunswick Executive Chairman, Alan Parker and CEO, Susan Gilchrist. Before Brunswick, she worked as a mergers and acquisitions lawyer.
Rosh will lead Headland's approach to its people. She will focus on creating strong career development programmes for existing employees, and influencing the company's approach to future recruitment.
Chris Salt, Headland CEO, said: "We've seen very clear signals from government that the twenties will be a period of major infrastructure investment. Simon is a fantastic and highly qualified expert to lead the way for Headland and its clients in this area. He brings a great deal of experience and insight to the partner group and it's a pleasure to welcome him.
"Rosh's arrival is also a crucial milestone for Headland. She will focus entirely on our people, making sure we build the best place to work that we can for all of our team. She knows what it's like to work on behalf of clients, and to serve in the kind of role she will fulfil here. We're looking forward to seeing the impact she has."
Simon Jones commented: "Headland is an award-winning, dynamic agency with fantastic people at every level. There's no doubt infrastructure will be a dominant theme in Britain this decade. That's why it's such a privilege to have the opportunity to come here to work on a subject area so close to my heart and so prominent in the public eye."
Rosheeka Field said: "I've spent the last ten years advising companies on defining moments for their business. Almost every time the group that had the biggest impact on perceived success or failure was employees. Culture defines a business. That's why I'm joining Headland as it takes the next step in its growth. Get the strategy for your people right and you create behaviours, mindsets, and ways of doing things that generate real success."