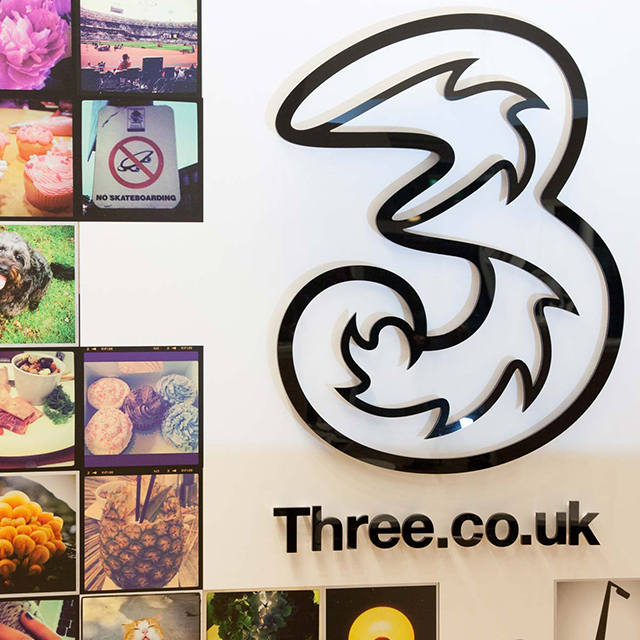 Headland has been appointed by Three UK, the mobile network most recommended by consumers, to advise on corporate and financial communications. The brief spans senior communications advice, press office support, corporate and financial PR and campaigns.
Since its launch in 2003, Three has reinvented the rules of the market to make the mobile experience better for everyone.  Three was the first operator to offer UK consumers ground-breaking initiatives like 'all you can eat' data and 4G at no extra cost. It continues to go further than other networks in tackling the issues that frustrate and annoy mobile users, helping customers get the most from the internet on their devices.
Three carries 35 per cent of Britain's mobile data, more than any other network, and its network covers 98% of the UK population. 
Headland was appointed following a market review and competitive pitch process. The team will be led by partners Dan Smith and Andy Rivett-Carnac and will support Three's efforts to drive regulatory changes that make the UK mobile industry better for consumers.
Justin Bass, Director of Legal & Corporate Affairs at Three UK said: "We have an exciting period ahead of us and we recognised that achieving our ambitions requires a different approach. At every stage, Headland has demonstrated strategic and creative thinking, a depth of experience and an ability to deliver a full-service corporate and financial communications offer."
Dan Smith, Partner at Headland, said: "Being appointed by Three is a significant moment for Headland. In just thirteen years, Three UK has gone from launch to 10 million customers. It is one of the most successful challenger brands in the UK, operating in a highly regulated and scrutinised environment. The business is now in a fascinating new stage of growth and we're delighted they have chosen to work with Headland which, like Three, has been built to challenge the status quo."