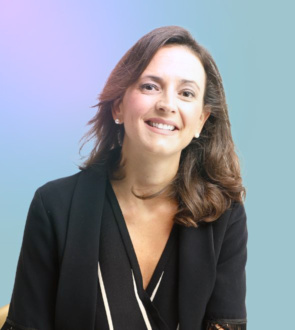 Partner
Pilar Teixeira
Pilar is a corporate affairs adviser with extensive experience working in financial journalism and strategic communications across multiple geographies. Pilar provides corporate reputation advice to Headland's international client base with a focus on strategic investor narrative, leadership changes, critical issues management, restructurings, M&A, IPOs and crisis communications.
She joined Headland from Brunswick, where she acted as the firm's on-the-ground advisor for Spain and launched its new Madrid office in 2022. Pilar has worked with several European listed businesses in the financial institutions and energy sectors, such as Iberdrola, Naturgy, Banco de Sabadell, ING Bank, UniCredit, SIX Group and UBS.
Prior to Brunswick, Pilar held key positions at ING Bank in Amsterdam, acting as Chief of Staff to the bank CEO and previously as global Corporate Affairs director for the bank's online business, ING Direct. During the 2009 financial crisis Pilar implemented a multi-geography crisis communications plan to address unprecedented customer outflows exacerbated by the Dutch government capital injection on the bank.
Pilar started her career at CNBC Business News in Singapore, and has lived in Spain, Kuwait, The Netherlands, Singapore, the U.K. and Portugal and speaks Spanish, Portuguese and some French.