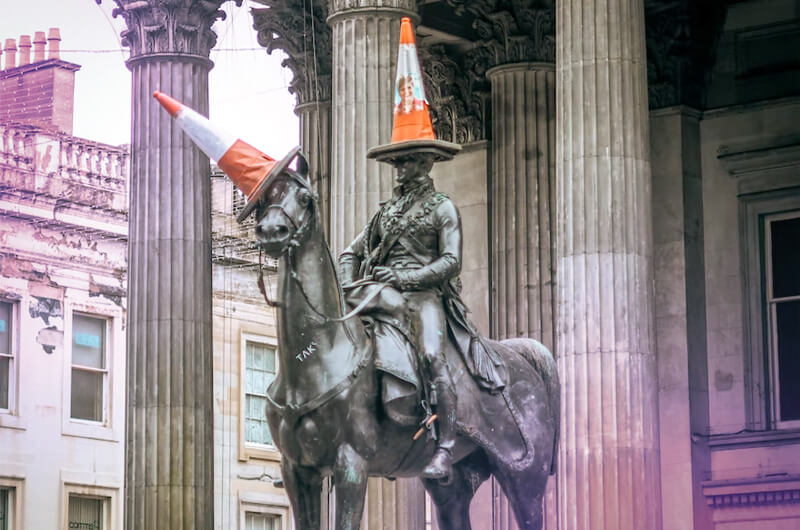 Next Thursday's elections will be a significant test for the leadership of both major parties: a midterm election for a government that has been in power for 12 years and a set of elections that represented a high watermark for Labour when last contested four years ago. While polls indicate that voters have been turned off the Conservatives following recent scandals, voters aren't exactly excited about Keir Starmer's Labour Party either, so getting voters to bother to turnout will be key to both.
For Keir Starmer, he needs proof that under his leadership, Labour is back to its winning ways and making progress in towns in the South, Scotland and the Red Wall.
For the Prime Minister, a bad set of results will go far beyond the Red Wall.
The real test will be the results in areas where Tories won Westminster constituencies back in 2005 or 2010. Many of those MPs will expect a longer career in parliament and may question the value of keeping Boris as PM if their seats are now at risk. Party managers will therefore be keeping an eye on results in Milton Keynes, Swindon and the Vale of Glamorgan, all of which will see polling in their patches on May 5th.
Another factor when analysing the success of the parties will be the results when they were last contested. In Scotland and Wales, the Conservatives will be defending seats from Theresa May's pre-2017-manifesto-zenith, while in London, Labour are defending their best result since 1971 as the last elections came after Theresa May's government's ratings slumped in 2018.
Yet the picture will be partial as voting is not taking place for councillors everywhere. The government will not be tested in its more traditional heartlands, with no elections across swathes of the Tory Shires.
Outcomes will rely heavily on turnout, which is always far smaller than at a general election. Headland spent some time with Lord Hayward, the Conservative peer and election expert and he points to four key battles in particular, and what they will tell us about the results:
Wandsworth (WHEN – Trends will be known at 1AM Friday morning and we expect full results 3am Friday 6th May) – This totemic London borough is interesting purely because it's one of the few areas where the election is usually decided by local decision making rather than national politics. However, in this election the decision could come down to Partygate rather than low council tax.
Sheffield (WHEN – Trends will be known at 1AM Friday morning and we expect full results 3am Friday 6th May) – Last year the Conservatives won Sheffield City Council's Stocksbridge seat, with Lewis Chinchen becoming the city's first Tory councillor since 2007. Next week's vote will test whether the result was a one off, or part of a wider trend of areas previously seen as unwinnable coming into play for Boris Johnson's Conservatives. But this is will also be an indicator of whether the Greens and Lib Dems can break through in the city.
Glasgow (WHEN – Expect a strong initial steer at 1PM on Friday but full results expected at 5pm Friday 6th May) – The loss of the Glasgow City Council to the SNP was a humiliating blow to Scottish Labour back in 2017. This time round, Labour will be looking to claw back seats following a high profile set of strikes. If Labour begin to win here again, expect the commentariat to say that the shine is coming of the SNPs, to date, remarkable election machine.
North Herts (WHEN – Trends will be known at 10:30AM Friday morning and we expect full results at Midday Friday 6th May) – One of the few leafy shire commuter seats in play. Lord Hayward believes that is one of the key seats to watch to see if Boris Johnson's problem with pro-remain, well-off, university-educated voters is translating into gains for the Liberal Democrats. It is also worth giving a special mention to Worthing, another previously solid part of the "Blue Wall" now looking more and more red.