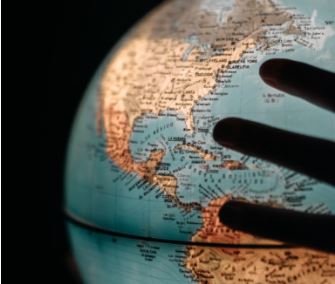 There is no question that businesses today face mounting and significant regulatory, social and market pressures to align their interests with the interests of society.
Just take a cursory flick through the FT or even The Sun and you will see how all stakeholders now expect businesses to reduce their environmental impact and increase their social impact. That is in part an effect of the pandemic, but you can take Covid out of the equation and still get the same result, because all those changing expectations are the ripple effects of intergovernmental and national frameworks. Frameworks like the Sustainable Development Goals (SDGs) and the Paris Agreement, which are responding to the two biggest challenges facing the world: climate change and inequality.
These frameworks are tangible and far reaching. They are changing national policy landscapes and regulation; catalysing market interventions; changing the flow of public and private capital; changing consumer and employee expectations; creating new categories of business risk and; prompting the adoption of stakeholder models of corporate governance.
All these things are creating an imperative for companies to evolve their business strategies and operating models in response, but they are also changing the axis of reputation.
It is now increasingly the case that what a business does to reduce its environmental impact and increase its social impact is no longer judged by what the business says is enough, but by whether or not a stakeholder's own evaluation of the data on a business's environmental and social impacts meets their expectations, which are being heavily informed by all the factors already mentioned.
This might seem like a subtle point, but it's important to understand in order to approach ESG in the right mindset. A company trying to grow its reputation by focusing on what it is doing for itself will only get so far. Today, businesses wanting to grow their ESG reputations need to move from having a strategy for themselves to having a strategy for the world, which looks to address relevant SDGs and zero out emissions.
The strongest ESG reputations are being built now by businesses which have moved away from rules based, bottom up, inward looking actions, to vision based, top down, outward looking plans which are integrated into the business strategy. These are the companies innovating to solve environmental and social problems (as Zurich UK are), investing in change throughout supply chains (as Burberry are), scaling solutions through industry collaboration (as Stripe are), or trying to disrupt the status quo in financial reporting (as Danone are) or corporate governance (as these listed companies are).
The speed of change has been impressive and necessary. This year the pace may increase further, with COP26 ratcheting up the policy pathways and expectations on businesses. By the end of the year we may really start to see the businesses for tomorrow pull away from the businesses as usual.