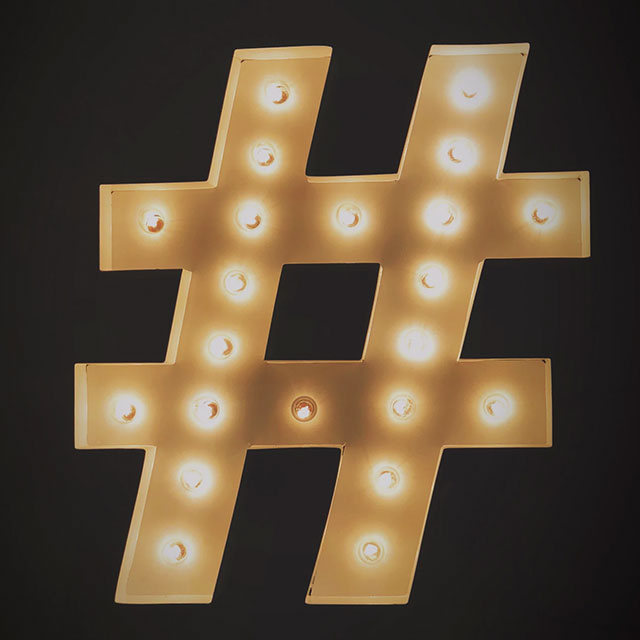 This blog is the first in a series in which we'll be sharing ideas, insights and advice from some of the the most effective campaigners around.
Jenny Afia is a partner at law firm Schillings and recognised as one of the top privacy lawyers around. Whilst her job can often mean protecting clients against unwarranted media intrusion, she has found herself in the media spotlight arguing for stronger protections for children online as part of her role on the Children's Commissioner's Digital Task Force.
In this role, she has become a highly effective campaigner. In 2017 she rewrote Instagram's terms and conditions on a single page so children could understand them, an idea which built up a head of steam in the media and Westminster, resulting in specific provisions being made in the GDPR for terms and conditions aimed at children.
Last year, she helped children's charity 5Rights define what Age Appropriate Design should require big tech companies to do to better protect young users of their online platforms, after 5Rights had successfully made the case to add the requirement to the Data Protection Act.
Currently, Jenny is campaigning to ensure tech companies have a legal Duty of Care to protect children using their services and, in making the argument, is seeking to bring a lawsuit against social media or gaming firms for breach of the Human Rights Act; arguing that their addictive design deprives children of sleep and disrupts schoolwork and mental wellbeing – undermining the big tech defence that users have the free will to switch off their phones.
Although she doesn't initially describe herself as such, Jenny ticks all the boxes of campaigner; someone who seeks out solutions to problems and takes action to turn ideas into practice. Here's what she has to say on being an effective campaigner.
Rewriting Instagram's Ts&Cs was your first campaign victory, what did that experience teach you?
I was with the Children's Commisioner, Anne Longfield, discussing what the Internet is like for children and we got talking about how totally unfit for purpose Ts&Cs are for children, especially when you think about how much of their privacy they are giving up when they use social media platforms.
When we came up with the idea to rewrite them to be understood by children, there was an overwhelming sense of 'well of course it should be that way'.
Fixing the Ts&Cs problem was one of several ideas put forward, but the media, particularly broadcast media, really latched onto it and then it started to get traction in Westminster.
Kids, adults, everyone, unthinkingly signs away their privacy rights to tech companies all the time because that's just how it is, and I think people really got behind the idea that things can be done differently.
The campaign changed the public's expectation on what is okay and combined with the political will, the GDPR included a section specifically on why terms and conditions where children are involved need to be clear. Our training guides are also used in schools around the country so kids are being taught about their rights and what they are giving away by going online.
Lawyer's aren't often in the room when planning campaigns; what do they add to the mix that others can't?
A lawyer's mind will go straight to what can work in practice. There can be lots of great ideas floating around when a group of people are trying to solve a problem and it's easy to be excited, but when you're talking about solving problems by changing the law or arguing that big tech firms should change how they do something, your ideas need to be water tight or leaks will be exploited, and your credibility eroded.
I also think lawyers can add to the creative mix. Good ideas come from a diversity of thought and by connecting pieces of an idea together. We tend to be experts in our fields so can bring a perspective to that process which is otherwise missing.
Why put yourself out there against the forces of big tech?
I totally believe in the work of the Child Commissioner and 5Rights and I'm in a position where I can usefully bring my expertise on privacy to the table to help change things for the better.
I have two young children and see every day how much of an influence tech platforms can exert on children. Through my work, I know all the tricks to watch out for, but it's not possible to police your kids' online lives like that. These platforms have not been created for children and the majority of people can see that things need to change. As I saw with the Ts&Cs campaign, there is often a sense of 'of course things should be better'; it just takes someone to stand up for change.
What's next with duty of care?
I'm confident legislation will come. Even Mark Zuckerberg is now calling for regulation. The challenge then will be translating a legal duty into something meaningful on a practical level, so the online experience for children and young people really does change. I imagine some kind of test case will happen to show the new law has teeth.
What advice would you give other campaigners?
I would say this, but have a lawyer in the room when developing campaign asks. When the campaign objectives involve policy or legislative change, you need to know from the start what is possible and realistic or you risk your credibility and effectiveness. A clear answer to a problem is what gets momentum with the media and policy makers and ultimately that is what leads to a win.
The campaigner's campaigners: What three people/organisations are doing great things?
Max Mosley and his long running campaign to protect people's privacy. After his private life was violated by the News of the World, he could have retreated from public life. Instead he bravely used the experience to try to help others.
Sir Elton John. We take for granted now that there is no stigma to having HIV or Aids and that's mainly down to him. What he and David Furnish have achieved with the Elton John Aids Foundation is incredible and a real example of using a public profile for good.
Jameela Jamil. I love how she calls out celebrities who she thinks are acting irresponsibly on social media.