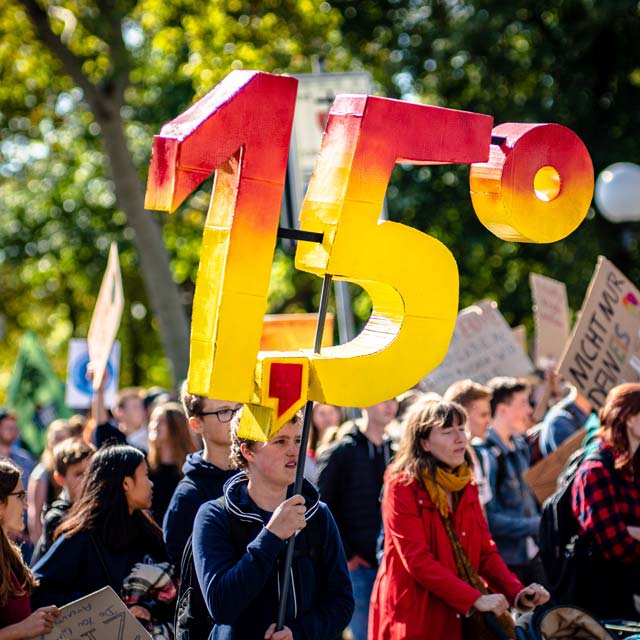 Sue Garrard spent a decade at Unilever where she was responsible for leading and embedding the company's ambitious Sustainable Living Plan into the business and ensuring delivery against its 70-plus time bound targets. By the end of her time at Unilever, its 'Sustainable Living Brands' were growing 67% faster than its other brands and represented 70% of the company's growth.
Sue is now an independent advisor on sustainability strategy, working with businesses that are seeking to step up on their sustainability ambitions and performance. She is a Founder of Blueprint for Better Business where she remains a Trustee. She is a Fellow at the University of Cambridge Institute for Sustainability Leadership, a Visiting Fellow at Cranfield School of Business Management, a Fellow of the RSA, and a trusted advisor here at Headland.
It feels like a lot of progress has been made this year in corporate sustainability. Do you think the business world has turned a corner?
A combination of things has triggered a change that I think we won't come back from.
Firstly, the reality of the situation has been brought into sharper focus in the past few years. Wherever you look there is consistent agreement that climate change is real and that it's human caused. Extreme weather events are rarely out of the news now and that has shown that climate change isn't a future problem, it's a current problem and it will only get worse with inaction. From a business perspective, that has contributed to a realisation that climate change has very real economic consequences right now which will only compound in the future. That is why we've got people like Bernard Looney, the CEO of BP, saying that we've reached peak oil and are transitioning to clean energy, which was unthinkable even three years ago.
Next you have the action of regulators and people like Mark Carney who have been very good at encouraging investors to ask tough questions of companies on climate risks. Businesses are getting questions which they can't necessarily answer. If investors are questioning whether you are a good investment based on environmental criteria that will send a shockwave through the whole business to up its game very quickly.
Then you have Covid. That crisis could have gone two ways – businesses could have entrenched and decided they don't have the bandwidth to deal with anything else, or – what has actually happened – the health crisis has shown how bad the effects on business can be when something you take for granted is brought to a halt.
Additionally, you have the dramatic effects of programmes by Attenborough and others which are doing a great job of increasing public interest and knowledge about the issues. And it's the combination of all these things which have led to a raft of announcements by companies on sustainability.
But whilst the slew of recent corporate action feels like a flood in comparison to where we've come from, it's only a trickle in the context of where we need to get to. Chiefly you have large listed businesses doing it, but we don't really have visibility of what smaller businesses are doing, and it's much harder for them as they don't have the resources and expertise available to make the changes they need to make. The lack of capability, not knowing where to start and a perception that it's all downside and cost are all tough challenges for smaller businesses to overcome, which isn't surprising as how do you suddenly become a sustainability expert?
What are the most interesting trends affecting corporate sustainability which could increase momentum for change?
The thing that has really penetrated recently is understanding of the critical relationship between environmental and social impact. Covid has brought into sharp focus that negative effects disproportionally hit the poor and it's become clear to much more people that tackling climate change has to be a just transition. That used to be mainly a liberal argument, but now more people across all parts of society have a real sense of that.
In terms of other trends, an important factor in enabling companies to transition has been the maturing of the renewable energy sector into a sensible and accessible market. Now when businesses start to think about their emissions they can easily transition to renewable energy. Although that can mean that some businesses think that their GHG responsibility begins and ends with carbon and they only need to address their direct emissions. For the majority of businesses, most of their emissions are in the supply chain, so it's important companies look at reducing their environmental impact across the full value chain.
Another interesting area is the growing understanding of agriculture and food. This is definitely one area where general consumers can get involved. A switch to more plant-based diets has personal health and financial benefits. There is lots of market opportunity there as well as clear benefits for consumers, so it will be interesting to see how this area develops.
What do you find are the main barriers within businesses to doing more on sustainability?
There are definitely more open minds now, but there is still a lack of sustainability experts in business. When they are present, they tend to be deep subject matter experts who don't really talk the language of business. That makes it much harder for leadership teams to move from a mindset of 'oh God what does this mean for the business and how do we react' to 'I can see how this fits with my business strategy and presents an opportunity'.
I've always said that the obligation is on the sustainability expert to learn the language of business more than it is the other way around. That's because this is not about pure knowledge, but rather applied practitioner capability. As well as talking the language of business the sustainability person must understand the DNA of an organisation and leverage that rather than work against it to succeed. They also have to be very selfless, as what you want is your mainstream colleagues to learn about sustainability on the job and then have successes. As the sustainability person you have to give that all away.
What do you think of the focus on ESG reporting? Will it make a difference to corporate action or can it be a distraction?
Usually the best placed people to do the reporting are the people who should be doing the doing, and businesses need to think a lot about that. Reporting sucks up a lot of time and if it's being done at the expense of the business action being reporting on then something's gone wrong.
The other question is about who is going to be reading the report. If I think back to when Tony Blair introduced the Freedom of Information Act, that was intended to be a great tool for transparency in democracy, but really it got abused by people or journalists to write some snide headline about something. It ended up taking up huge amounts of resource and my worry on reporting is that the people who have the reporting bit between their teeth could fall into the same trap the FOI people did by failing to think practically about who is using the information being reported.
Organisations may find that they are collecting all the data and making it available online only for random third-party rating organisations to scrape it and give them some abstract mark which doesn't really reflect what they are doing.
Ultimately businesses need to reduce their environmental impact and increase their social impact. To show that you have to integrate the data into the financial report so the information can be used by investors and stakeholders to measure actual impact in the context of your business strategy.
We're in the foothills of good reporting and how we use that data. I think less is more. The rigour will come from having a handful of strategic long-term KPIs which are owned by finance and which are integrated into the business plan. That will need to go alongside a shift away from shareholder primacy and towards a wide stakeholder approach. That is what will create long-term value for all stakeholders.