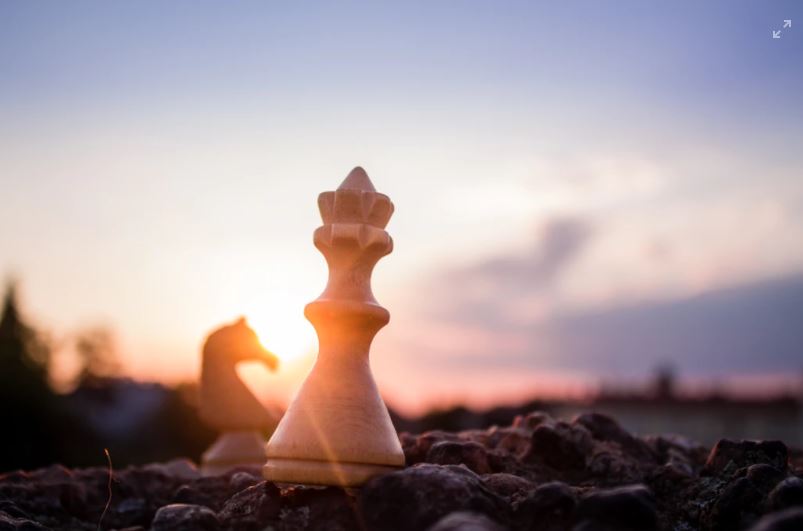 Overview
With the local elections behind us, vaccine rollout continuing at pace, and restrictions on society largely on track to fall away in June, the new parliamentary session will mark a genuinely new political chapter. The coming phase will be characterised by an attempt to return to pre-pandemic political priorities and move beyond recent controversies around lobbying and donations. It will possibly be punctuated by a reshuffle (but not definitely) before the summer break and then an Autumn Budget and Comprehensive Spending Review designed to hardwire election promises into Whitehall's infrastructure and set out how to pay for the pandemic. How it pans out will significantly impact on whether the PM goes to the polls in May 2023 or waits until the following Spring.
All of this gives the Queen's Speech on the 11th May a significance that goes beyond its usual pomp and ceremony. But what will it cover?
Context for business
The Queen's Speech will kick off a new session, with new opportunities to engage, a backlog of pre-pandemic legislation to introduce, and a Government determined to be defined by what it does next.
What to expect
Legislation on planning is likely to be front and centre. The PM will be looking to translate his successful housebuilding record as Mayor of London onto the national stage while using COVID as a spur to remodel the high streets. Always a politically contentious area, the Government will need to pick its fights, but the overall direction is clear: a more market-led approach to high streets coupled with greater ambition on housebuilding is needed. Alongside these changes, the Government will start to deliver the first part of potentially far-reaching reform of the leasehold system.
The long-anticipated Online Harms Bill should finally gain parliamentary time, with consumer group interest likely to remain high as it moves through the House. An Employment Bill and Renters Reform Bill have also been committed to, but with no confirmation yet on dates.
Several 'oven-ready' Bills are likely to gain a mention, ready to be tabled
once the speech is voted through 4-5 days later. Expect to hear about the Building Safety Bill and Fixed-term Parliaments Act 2011 (Repeal) Bill. The carried-over Environment Bill is also likely to get a mention, along with more on green initiatives ahead of COP26. The next session will also see the remaining stages of the Telecommunications (Security) Bill, totemic to Tory backbenchers due to the Huawei issue, which will move to the Lords shortly.
One decision likely to be forced by the need to set out a legislative plan will be whether the Government still intends to take forward a legislative approach to tackling online advertising of High Fat Salt and Sugar foods. Number 10 is internally split on this issue, with health specialists pitched against libertarians and those with a keener eye on the sceptical views of key national titles –The Sun in particular. The PM committed to new laws last summer, alongside the ban on pre-watershed advertising that can be delivered through secondary legislation. But he had previously privately expressed doubt over its efficacy and may not be completely wedded to it.
Proposals in the Skills for Jobs white paper are also likely to make a comeback, with the Government determined to reform post-16 education to better meet the needs of employers.
We may also hear more on plans for a new subsidy control regime, a new public procurement regime, and steps to protect access to cash – all of which are awaiting policy responses from the Government.
On and after the day
The Queen will meet an emptier looking Lords chamber in what will be her first public speech since the passing of Prince Philip. Here she will deliver the Government's plan of action – an aspirational speech with 'Build Back Better' and 'Levelling Up' wrapped in all the regality the occasion demands.
Like former Queen's speeches, it's expected to touch on a limited number of planned Bills, whilst giving a flavour of the Government's focus over the next session. More detail will be in an accompanying document published soon after.
Once through, the Government holds the whip over the legislative programme, but disruption from backbench coalitions can't be ruled out. To this end, the PM will want to get the Electoral Commission's Downing Street refurb investigation quashed. It rarely serves a legislative programme well when there are questions of confidence at play, one of the reasons the scandal has played so predominantly in recent weeks.
In addition to batting off the opposition, the Government is faced with a vocal group of Red Wall MPs determined to push them at every turn to ensure an equal recovery across all regions.
It also opens up new opportunities to engage parliamentarians as they return to Westminster, with a continued emphasis on linking policies and asks to government objectives. This Queen's speech will be markedly different as the country emerges from the last few years that have been marked by battles over Brexit and the challenges over Covid.