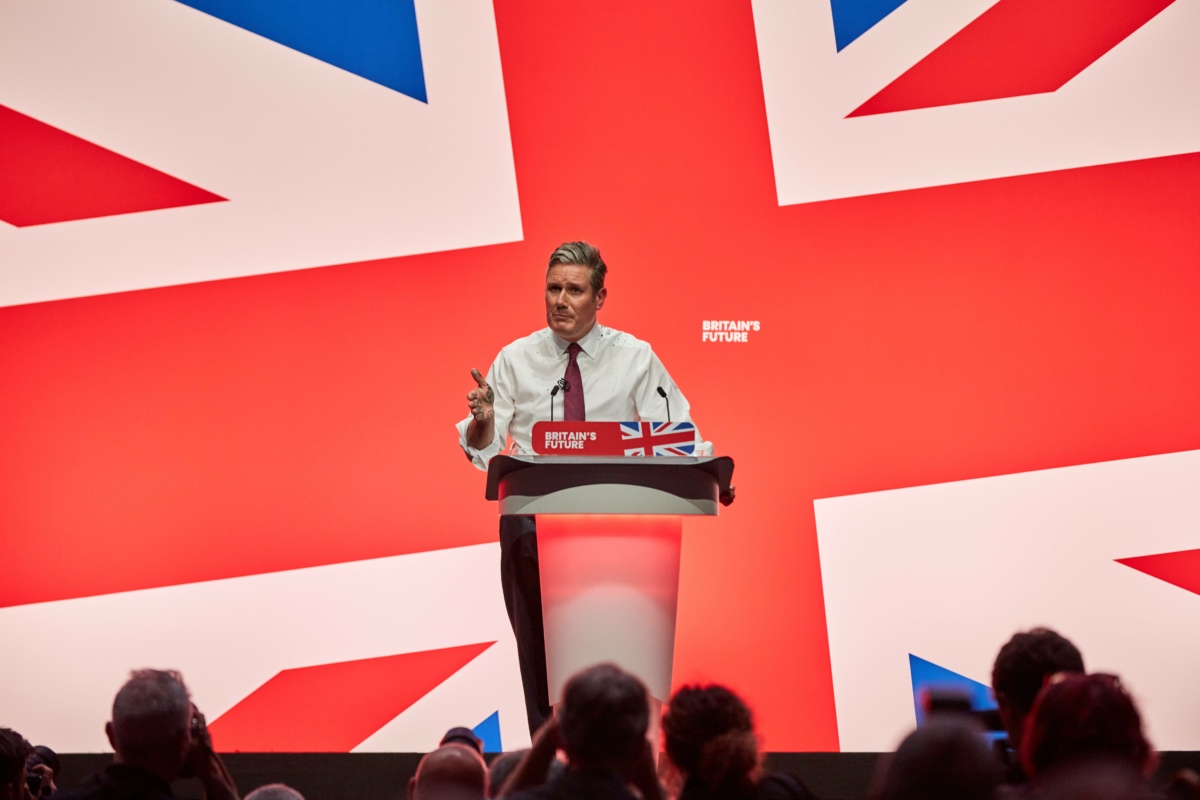 Headland's analysis of Labour's by-election victories in Tamworth and Mid Bedfordshire
The key takeaway from the two by-election results last night, with swings in Tamworth (23.9 per cent) and Mid Bedfordshire (20.5 per cent), is Labour's poll lead of around 20% is playing out with real voters at the ballot box. Therefore, if the Tories cannot turn things around Keir Starmer is heading to Downing Street, and heading there with a very healthy majority.
Labour strategists wake up this morning to an expanded electoral map. Professor Sir John Curtice on the BBC last night noting that the Tories are facing a "pincer movement" of Tory voters who voted Leave now moving to Labour and others moving to Reform UK. The Labour leadership's 'positive but not complacent' mantra will continue – after Keir Starmer has taken a victory lap around Mid Beds and Tamworth.
With poor polling, historically bad by-election results and stubborn levels of inflation compounding the cost-of-living crisis, CCHQ staffers are holding onto a hope that their vote just didn't turnout and hasn't yet moved full scale to Labour. Expect to see more from them on planning, net zero and small boats to try and animate their base ahead of the general election.
With the likelihood of two more by-elections to come in Blackpool South, which is already a key seat for Labour, and in Wellingborough, which would require another c 20% swing to Labour to win, the political pressure continues to mount as time runs out for Rishi Sunak.
Tamworth
Pundits and psephologists couldn't believe their luck when a by-election in Tamworth was called. The seat carries a symbolic significance in annals of by-election history, as the town flipped from Conservatives to Labour in a poll a year out from Tony Blair's landslide election victory.
The seat, although held by Labour from the 1996 by-election to 2010, had been trending increasingly Conservative. By 2019, the town's MP Chris Pincher was sitting on a comfortable 19,634 majority. Pincher resigned from the Commons after a suspension over groping allegations, leaving Labour with the opportunity to repeat history and expel any doubt on the strength of its polling lead in the run up to the next election.
However, to repeat the magic of '96, Labour would have to match some of their best by-election swings ever. On the night, the party pocketed the seat with a 1,316 majority and a swing of 23.9 percent, bettering the 1996 result.
Mid Bedfordshire
Mid Bedfordshire was the tougher of the two seats up for grabs last night. The pre-resignation antics of the incumbent, Conservative Nadine Dorries, had undoubtedly riled up voters in the seat and turned them against the governing party. But with a sizeable Conservative majority and the anti-Tory vote split between Labour and the Liberal Democrats, this was a by-election in which Labour HQ was keen to manage expectations ahead of the poll.
They needn't have bothered. The Labour candidate, Alistair Strathern, made it home by more than 1,000 votes, or 2.9% of the vote. The Conservatives' defeat makes their previous 24,000+ majority the largest ever overturned in a by-election since 1945. While Conservatives will point to decreased turnout and the fact that Labour's vote actually fell in numerical terms since the last general, the fact that Conservative voters failed to turn out will be cold comfort to those MPs with majorities much slimmer than that in Mid Beds today.
Read more Insights & News