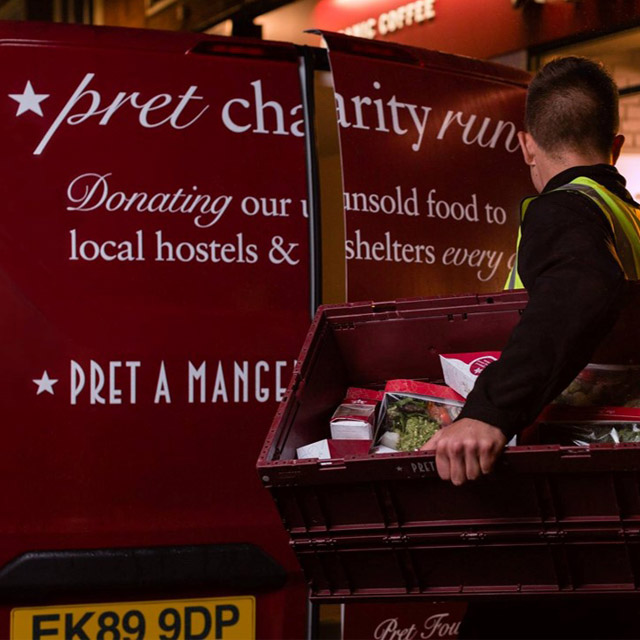 Headland has been appointed by Pret A Manger to advise on its corporate communications and public affairs.  The brief includes senior communications counsel and advice, corporate PR, public affairs and press office support.
Headland will be working closely with Tovera Consulting, who have been appointed to lead a programme of stakeholder research and insights for Pret.
Part of the brief will be supporting Pret as it implements significant changes to its operations following its commitment to review its allergen policies. Clive Schlee, CEO of Pret, recently wrote about the steps Pret is taking, including the appointment of Tim J. Smith, a former Chief Executive of the Food Standards Agency, as Chair of Pret's new Food Advisory Panel.
The first Pret opened in London in 1986, growing to 440 shops in six countries by 2018, serving 450,000 customers every day. Headland's work will be led by Ed Young and Dan Smith, and they will be supported by a team that comprises the full Headland offer.
Barnaby Dawe, Chief Customer Officer at Pret, said: "Allergens have become increasingly prominent as a growing public health issue and Pret has very much been in the spotlight. Headland and Tovera will help drive forward our commitment to be at the forefront of change in the industry and to put customers in the best possible position to make informed food and drink choices.
"Tovera will support us with strategic insight and Headland has the right combination of experience and expertise to help us build trust with all our stakeholders".
Chris Salt, CEO of Headland, added: "Pret has made a very clear commitment to make meaningful and lasting changes to better protect and inform customers with allergies. It's a great brand and business, and we're proud to be supporting them through such a significant transformation."