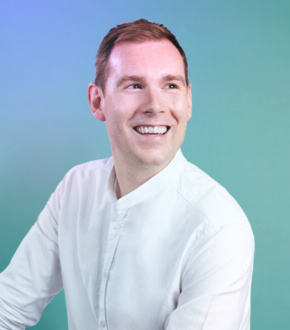 Partner
Tom Bage
Tom leads the technology team at Headland and is a campaigns, corporate comms and issues management specialist with 15 years' experience delivering reputation change. He started his career in 2007 – the year the financial crisis began, the iPhone was launched and Twitter and Facebook started to reach scale. This sparked a fascination with the interaction between tech, politics, the media and business which has continued ever since.
Tom advises businesses on every facet of their reputation – from ambitious startups to global tech giants with over a billion users. Technology is reshaping our economy and society in fundamental ways and over the years he has been lucky enough to work with truly transformational companies such as TikTok, Just Eat, JustGiving, Indeed, Shopify, DICE, OneFootball and many more.
Before joining Headland, Tom worked in tech startups. As Communications Director at Change.org he helped grow the world's leading campaigning platform from 6 to 12 million UK users in just two years, winning campaigns on challenging political and social issues. He also held a senior leadership role at leading cleantech firm, bio-bean.